This past December, my husband and I were able to get a week away, just us, in one of our favorite cities. We headed to Pigeon Forge, Tennessee to stay at Music Road Hotel. Nestled along the Little Pigeon River and the Great Smoky Mountains, this hotel was voted one of the best hotels by TripAdvisor. Music Road Resort Hotel boasts 163 luxurious hotel rooms and suites with captivating views and modern conveniences.
Hotel Lobby
The first thing you notice upon entering the Music Road Hotel is the great room in the lobby. There is plenty of seating in the spacious area and the focal piece of the room is definitely the massive fireplace. Since we visited in December, we were lucky enough to be able to experience the roaring fire every day of our trip. We also were able to see the room decorated for Christmas. My favorite decoration was the large Christmas tree seated right next to the fire. It was the perfect spot to sit and read a book, or maybe just scroll social media. Justin and I loved starting our mornings in this room while we sipped our coffee and planned out our schedule for the day.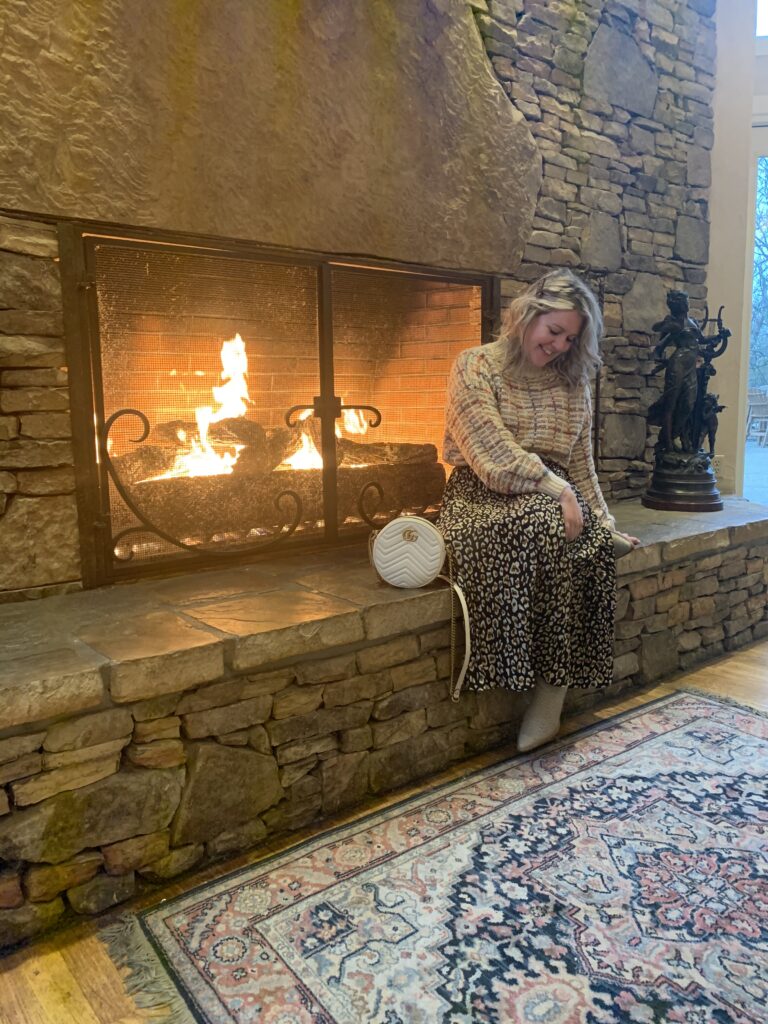 King Mini Suite Room
For our room, we were in a King Mini Suite. Immediately upon entering the room, you notice just how much space is available. This is an amazing benefit to the room. Since we stayed almost a week, it was nice to have space to move around. Hotel room can sometimes feel claustrophobic after a few days and we never once felt confined. This could also be due to the fact that we had a balcony with the most incredible view. We were lucky enough to get a River View room and this was probably one of my favorite amenities of the entire hotel.
As I mentioned, our room had a balcony with a river view. Just outside of our window, you could hear the Little Pigeon River as it flowed through the mountain. It was an absolutely gorgeous view and definitely one of the highlights of our entire trip. Since we were on the 6th floor, we loved sleeping with the balcony door open every night. There was just a touch of coolness in the night air, and the sound of the river was the lullaby that put us to sleep every night. We also had a great view of The Wheel at The Island as well as the big cross on the side of the mountain. Look closely in my photos and you can see both!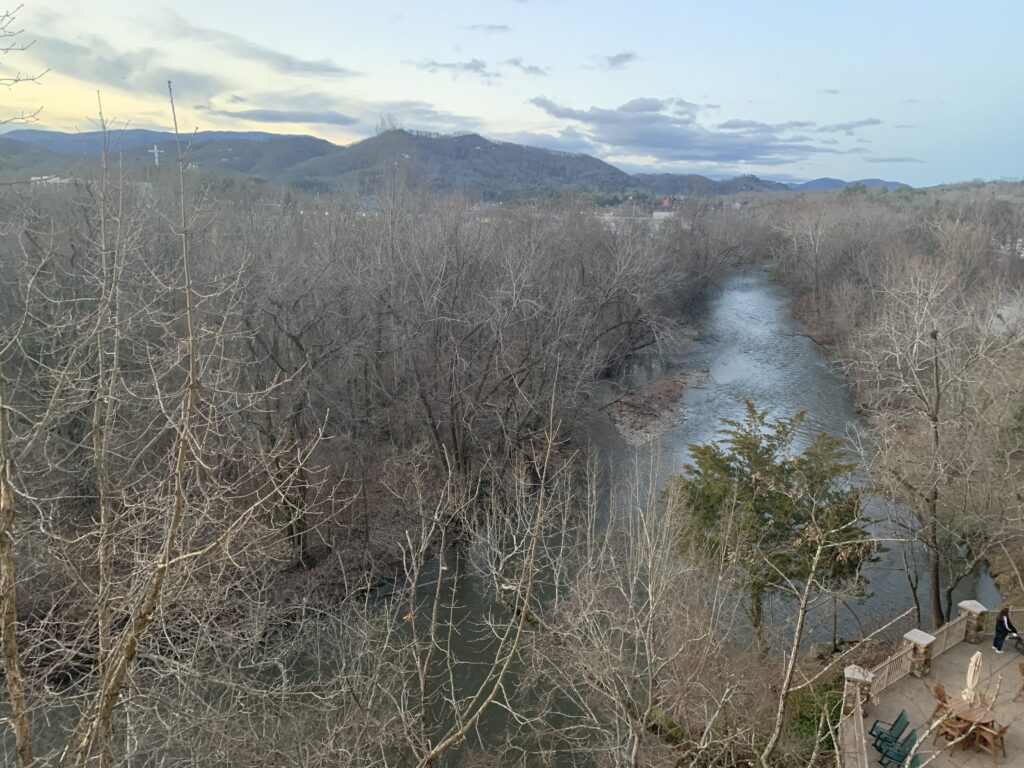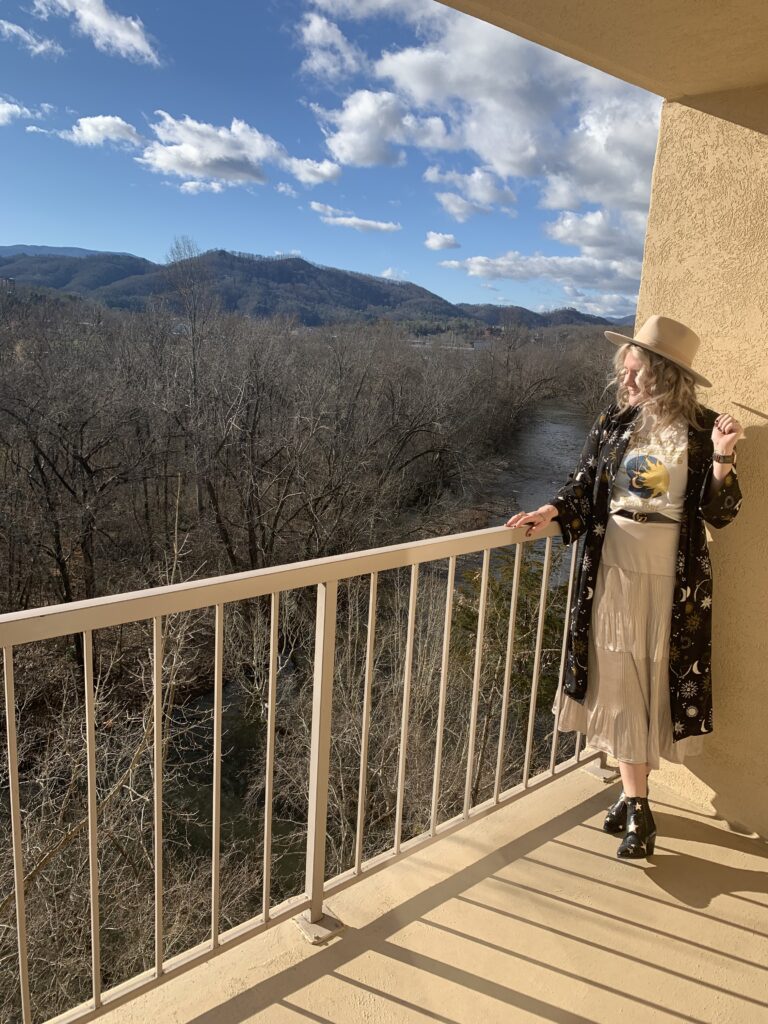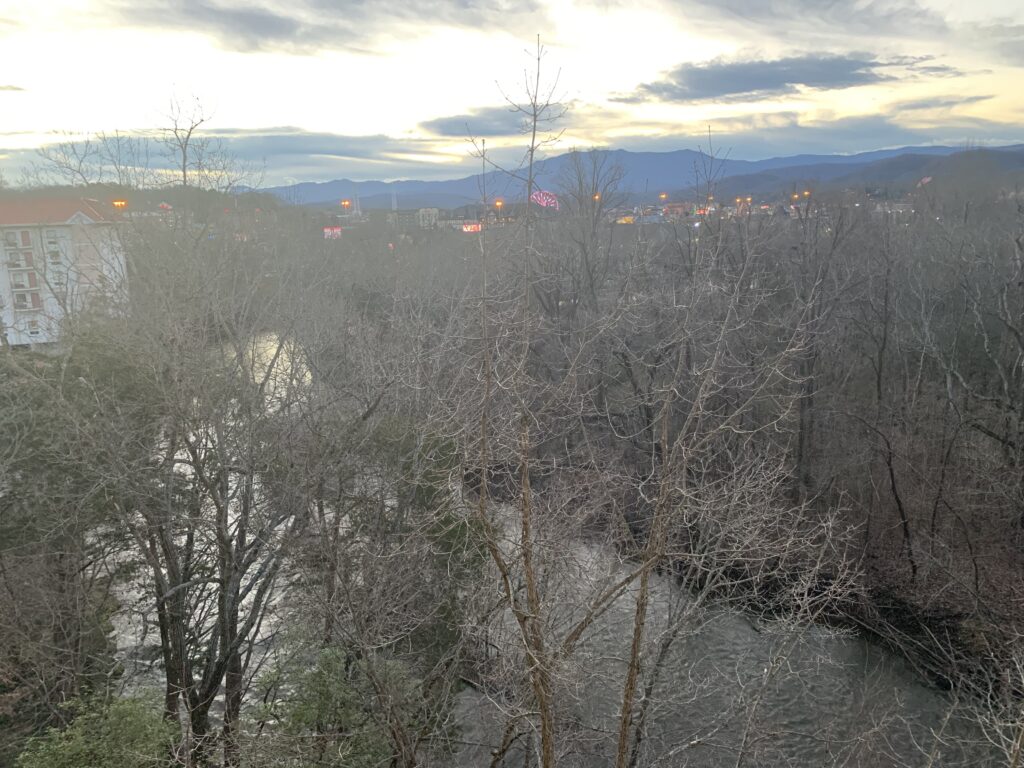 Amenities
The hotel also had a lot of great amenities. One of our favorites was the amazing hot breakfast offered every morning. Guests are treated to homemade waffles, assorted pastries, many different hot breakfast items, as well as other choices. Plenty of hot chocolate and coffee are also available, complete with to-go cups so you can take your beverage of choice with you.
Besides the seating available in the breakfast room, guests are able to sit in the lobby great room or, if the weather is nice, at chairs and tables along the balcony. This balcony also overlooks Little Pigeon River with the most amazing view. Who doesn't want a view with their meal?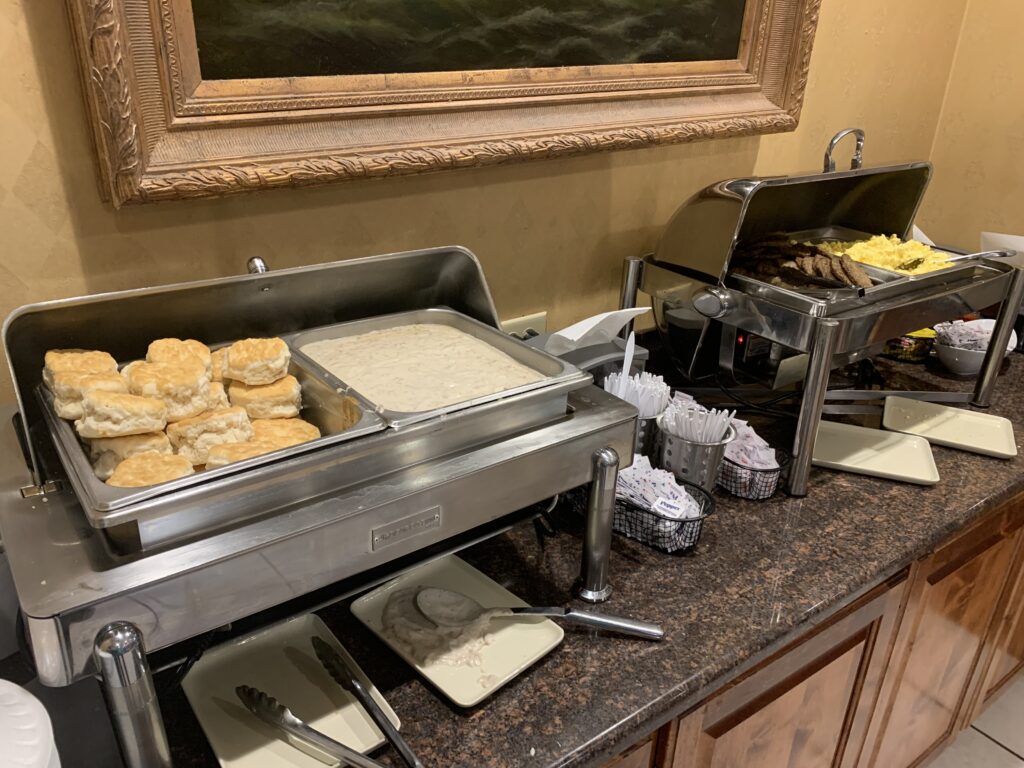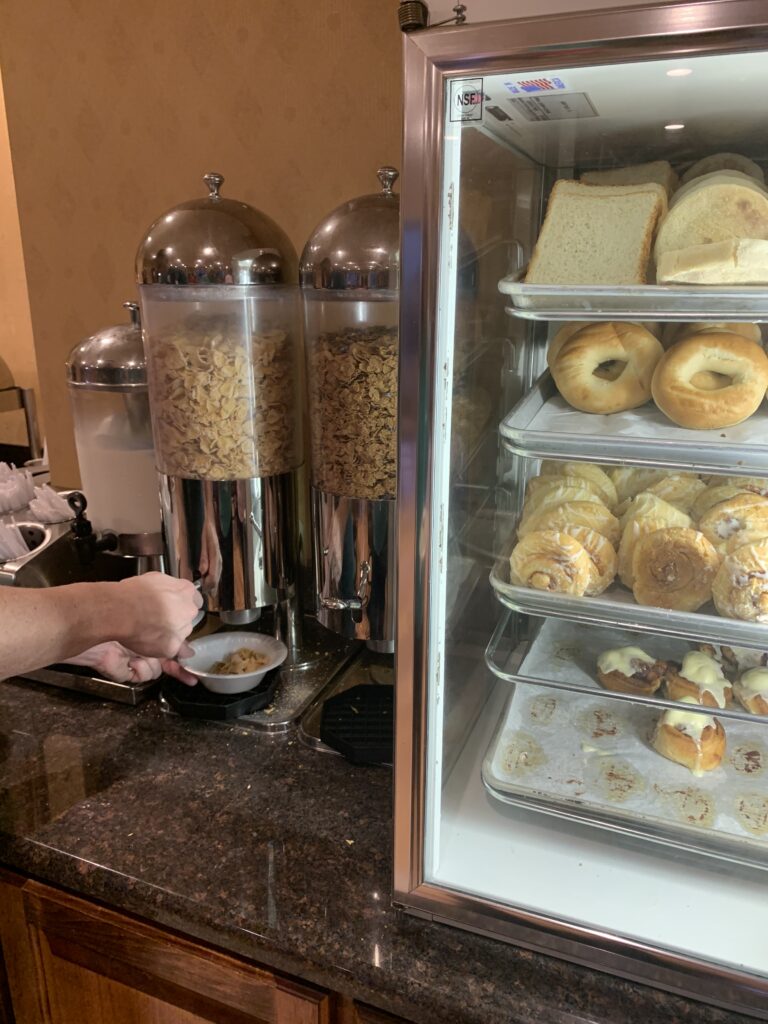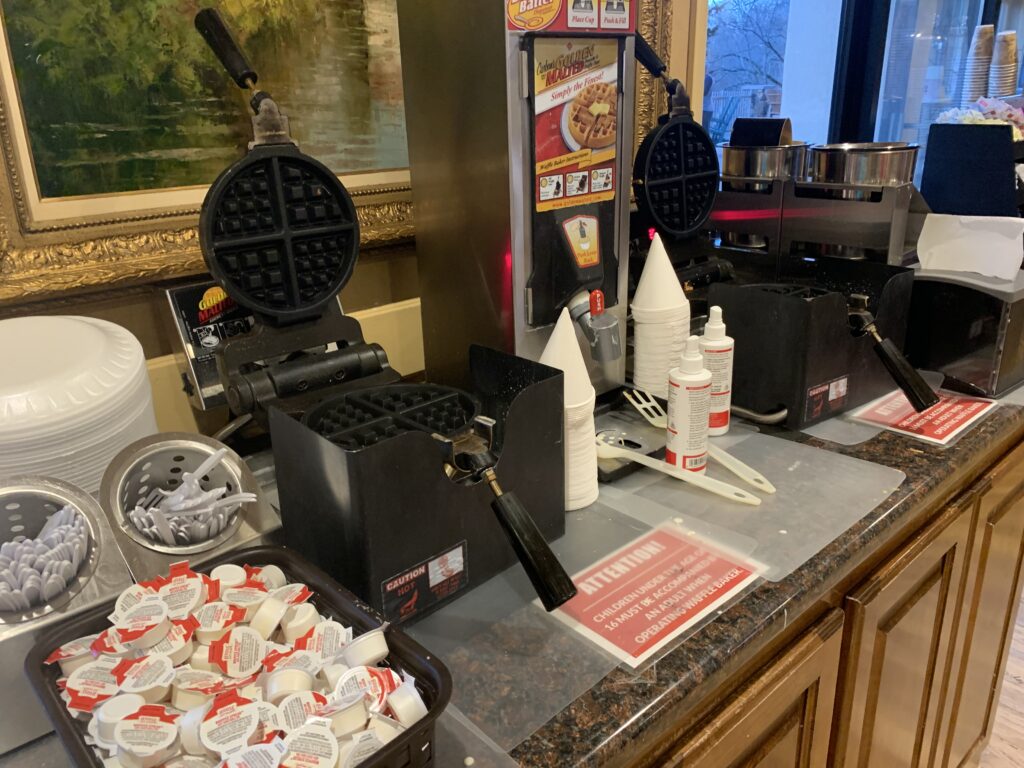 There was also other amenities throughout the hotel. You know my husband absolutely loved the arcade room. It had a few arcade games, as well as a pool table and an air hockey table.
The hotel also had two pools on property. Inside there was a large pool, complete with a hot tub. Just outside was also a very large outdoor pool with water slides. While we did take advantage of the indoor pool, it was a little cold for the outdoor pool during this trip. Hopefully we can go back one day soon and experience this because it looked like a lot of fun.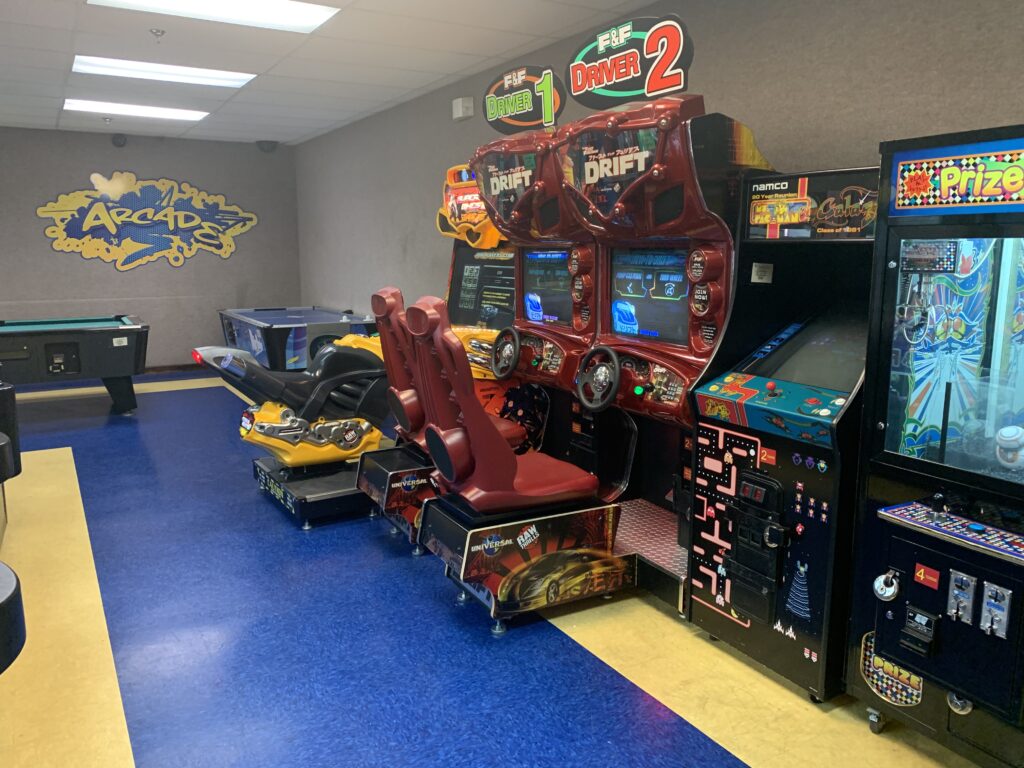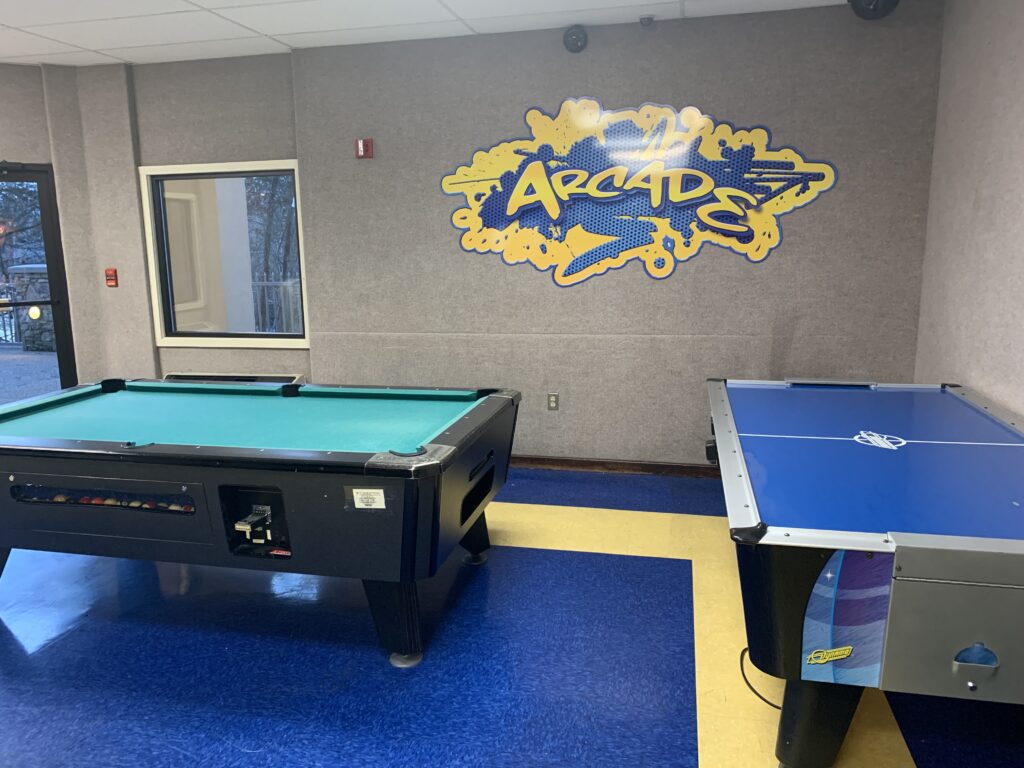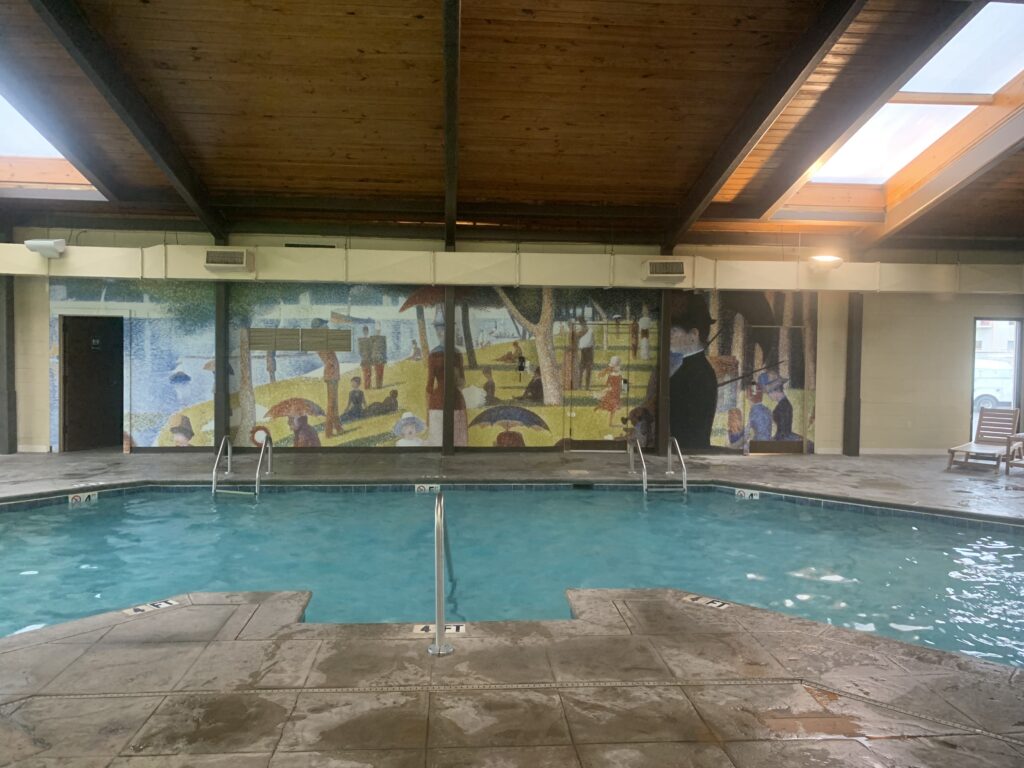 Final Thoughts
Looking back on the entire week, it was such an amazing stay. The staff was so friendly and always willing to help, our room was cleaned daily, and the atmosphere was one that just exuded happiness. You just couldn't help but smile when you were at the hotel. It definitely is a jewel of Pigeon Forge and I highly recommend that you check it out for your next vacation. My husband and I were able to relax and recharge, and we already can not wait for our next trip. We are so incredibly grateful for this opportunity and can't thank Music Road Hotel enough. Please don't hesitate to reach out if you have any questions or concerns! We have nothing but positive feedback and are happy to share more!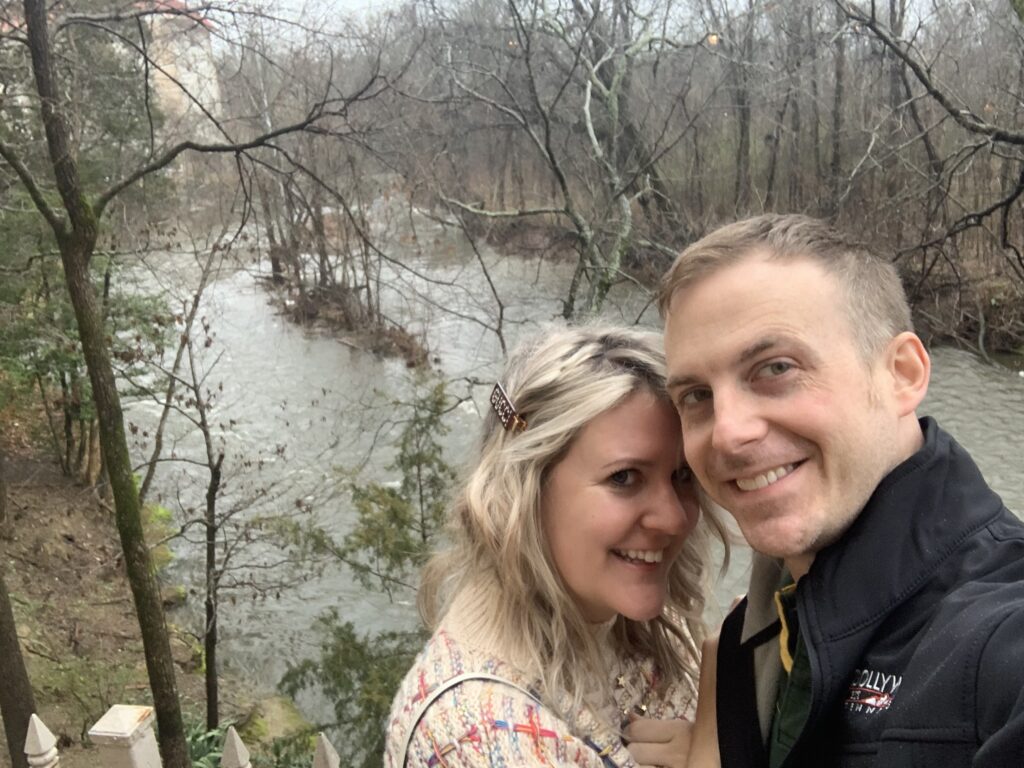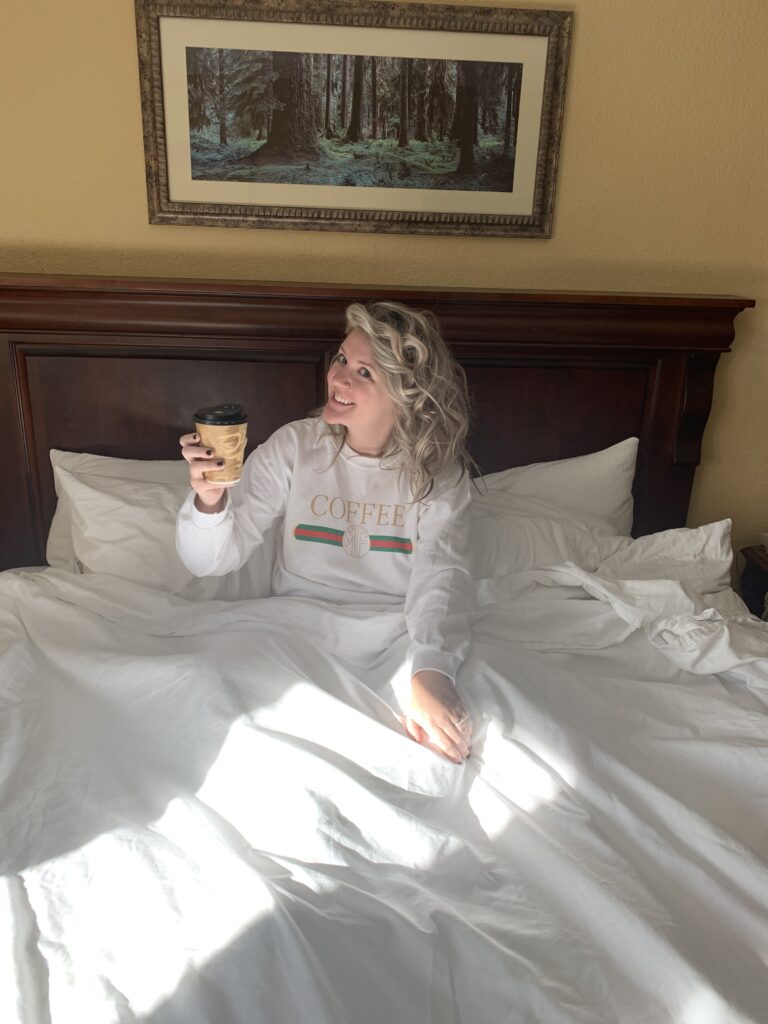 Disclaimer: Our stay was sponsored by Music Road Resort in exchange for my post. All opinions and photographs are my own.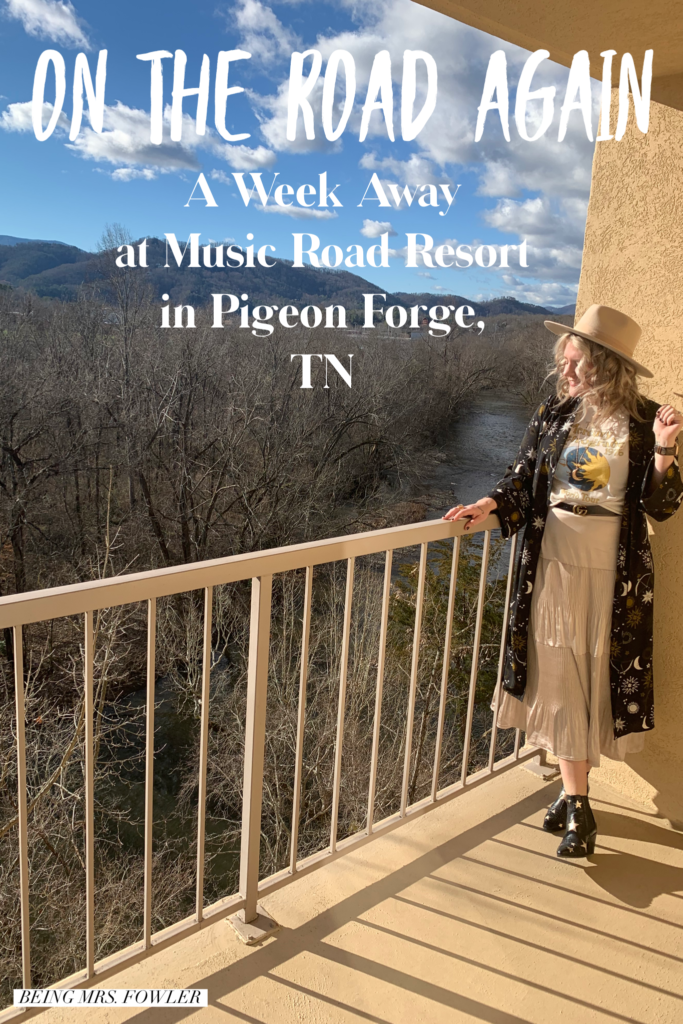 ---