As parents everywhere prepare for their children to go back to school, there is a sense of uncertainty in the air. We have never had a back-to-school season quite like this one. Luckily, no matter how school is starting for your children, Walmart has you covered with great fashions at an even greater price. Thanks to Walmart, my girls have the cutest wardrobes. They also have all of their necessary school supplies, and I didn't break the bank. Now that we have that figured out, I wanted to share with all of you tips to make this the best school year, however it may look.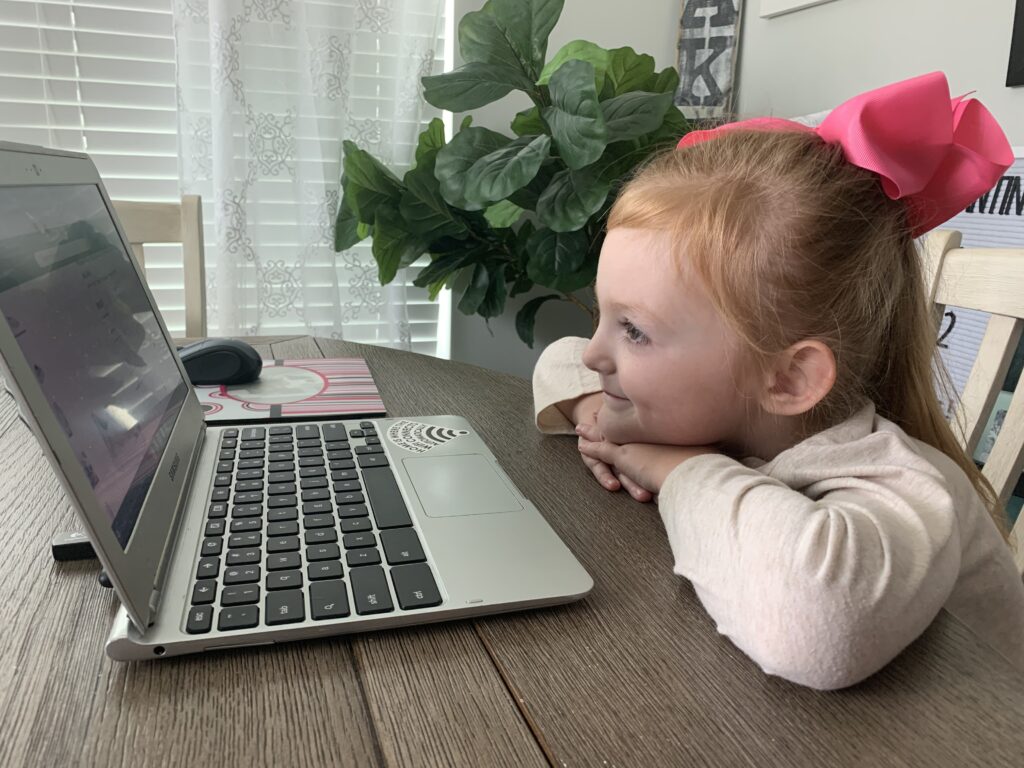 Form a Routine
Having taught school for almost ten years, I can tell you that all students learn best when routines are in place. This means that a schedule needs to not only be made, but also followed. When our schools closed in the spring for quarantine, I made sure that my girls stayed active and happy by following a routine. We woke up at the same time every day, got dressed, made-up our beds, ate breakfast, and then started on school work. We took exercise breaks, ate lunch together outside, and even had a fun craft time.
With our schedule in place I had few behavior problems, my girls stayed on top of their school work, and overall, they were genuinely happy. I know that our routine helped them to stay focus and it made all of us more successful.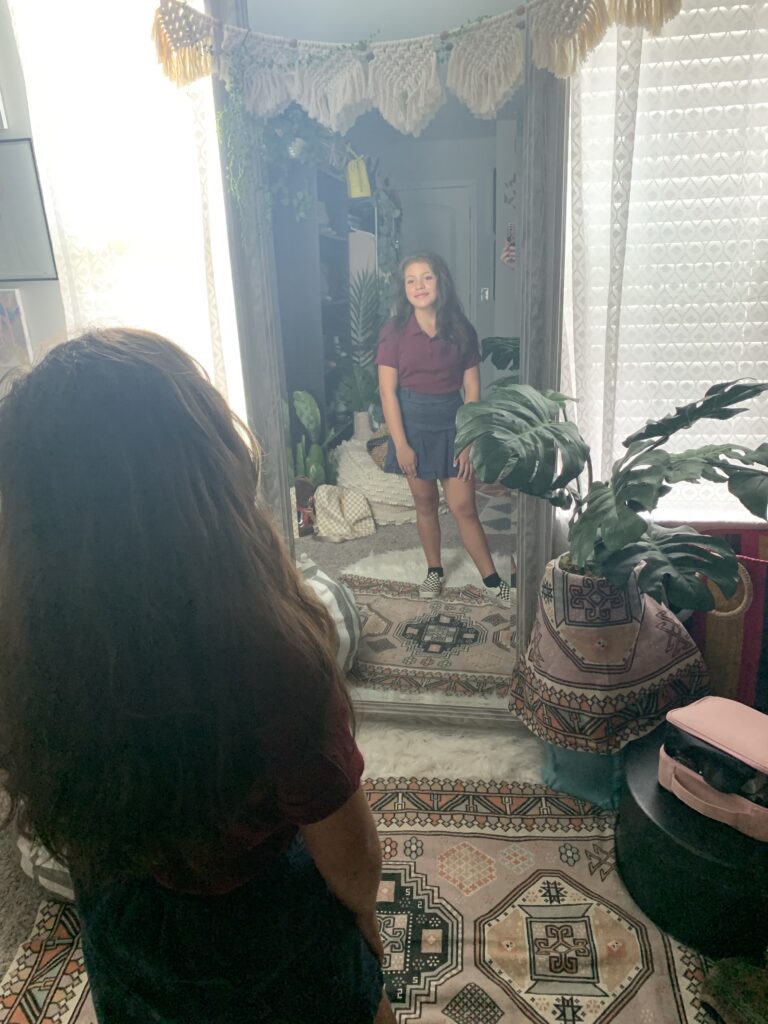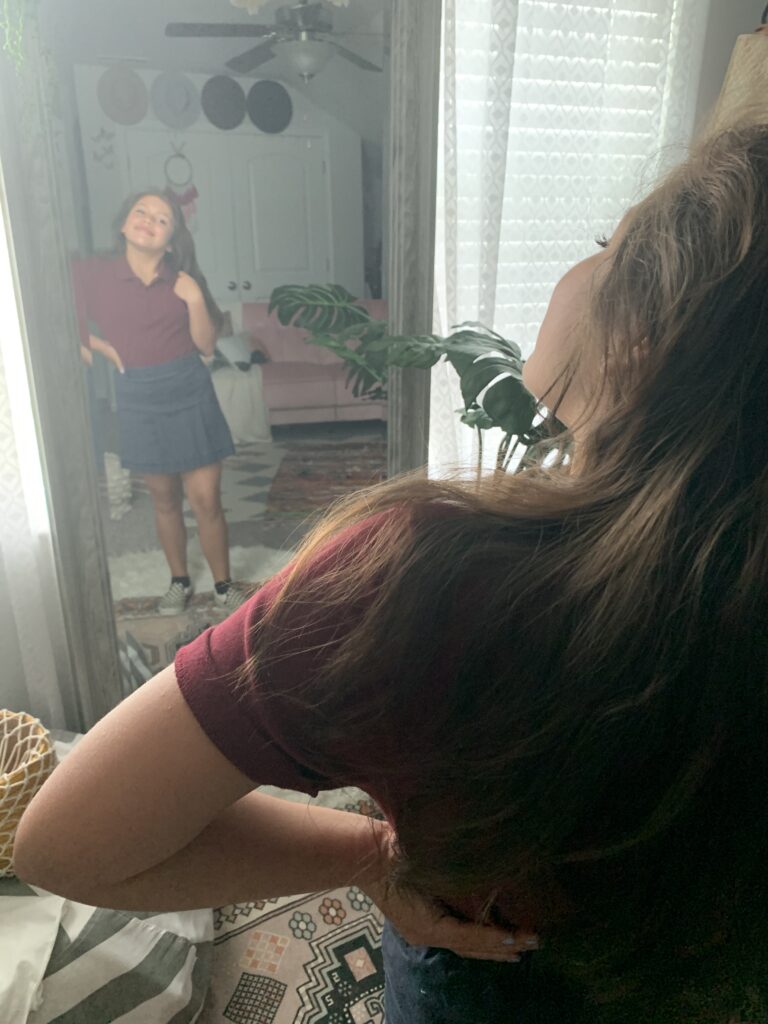 Get Dressed Every Morning
While in quarantine, I found that I was much more productive if I took the time to get dressed in an outfit that I loved every morning. The same can be said for our children. If you are wearing an outfit that you love, it is only natural that you will have a better day. Luckily, Walmart is stocked with all of the last fashions to get your children ready to go back to school. Whether you are wearing a uniform, following a dress code, or learning from home, there is something for everyone, The best part is that the prices are super affordable. Both of my girls were able to pick out everything they wanted and I didn't break the bank!
Walmart also has lots of different options to get you the items that you need. You are able to shop in store, shop their website, or shop their convenient app. Most back-to-school items ship with free two day shipping. You can also choose to pick up items in store.
Here are a few tips to help your child feel their best in their outfit:
Allow them to pick out their outfit. They will feel more confident in what they are wearing. If you are worried about what they may choose, give them options. That will still allow for a sense of control but you will still have the ultimate say.
If your child has to wear a uniform, allow them to express their personality through shoes. With Walmart's great prices, I allowed each of my girls to pick out a few pairs of shoes. They love having options to express themselves and I love the prices!
Don't forget accessories! Whether it is through a hairbow, a necklace, or even a backpack, these are little touches that can make you child feel more confident and happy to get dressed in the morning. Walmart has plenty of accessories for your child to choose from. There really is something to make even the pickiest child happy!
I have linked some of our favorite pieces for you to shop. Let me know if you add any of them to your child's wardrobe!

Allow Time for Breaks
With all of my teaching experience, I know firsthand how important it is for children to take breaks throughout the day. The younger the child, the shorter the attention span, meaning more breaks will be necessary. When I taught Kindergarten, we took numerous brain breaks throughout the day. Whether it was a fun song or dance, or even a short play time, my students did so much better when I gave them that time to reset.
While in quarantine in the spring, I allowed my own children the same breaks. We would go outside and take a walk, have a dance party, complete a craft, or make a fun treat to enjoy. This school year will be unlike any other so these breaks are going to be absolutely necessary. If you see your child reaching burnout, or getting frustrated, have them take a break. Stepping away from the problem will help them to refocus and they will come back with a new sense of accomplishment.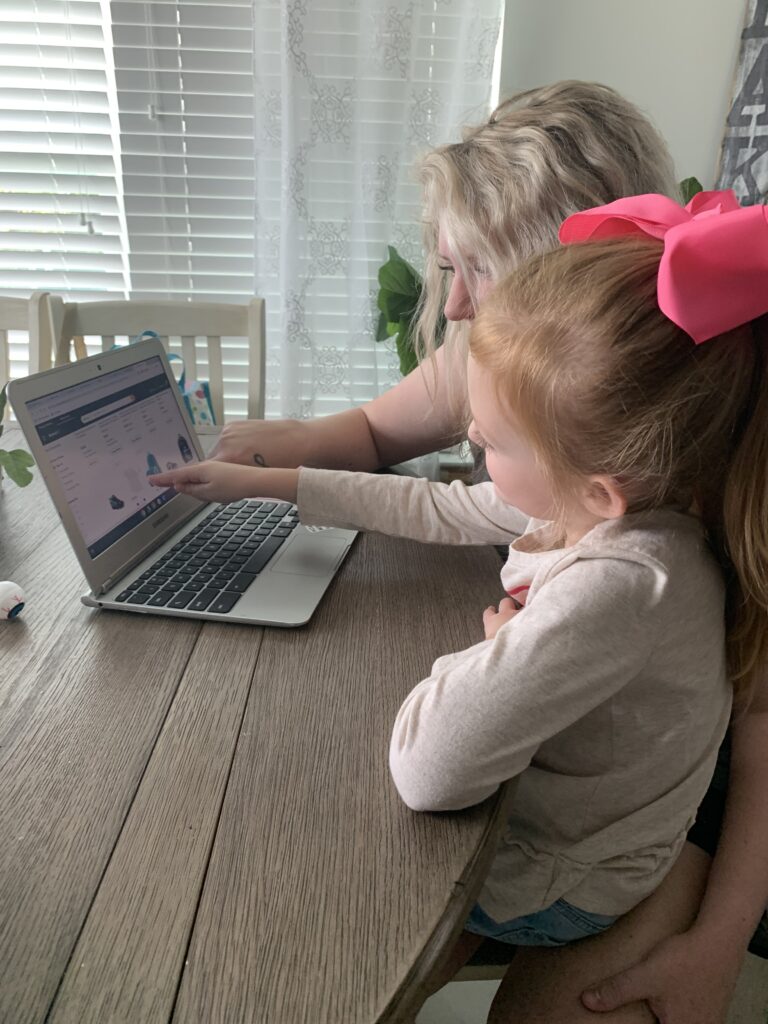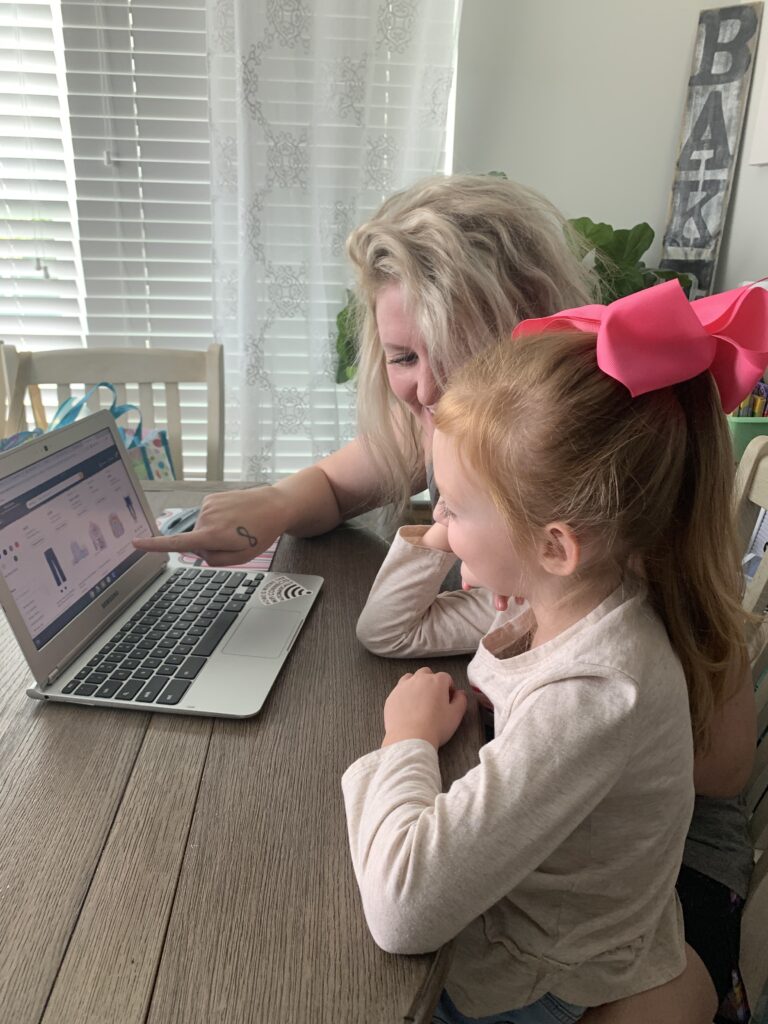 Celebrate Every Victory
As I have mentioned, and we all know, this school year is going to be unlike any other we have ever experienced. No one really knows how it is going to go. Back-to-school looks different for every school in the nation this year. Virtual learning, home school, and in-person teaching are just a few of the ways our children will be educated this school year.
It can be stressful for our students in a normal school setting so I can only imagine how bad their stress levels will be this school year. The way that we can help them fight that stress is to celebrate every victory, no matter how small. Celebrate if they remember to sanitize before coming into the classroom. Praise them if they wear their mask correctly in the hallway or if the elbow bump instead of hug. If them make it through an entire virtual lesson without complaining, take a dance break. Every small victory should be celebrated, making this an essential tip to make this the best school year.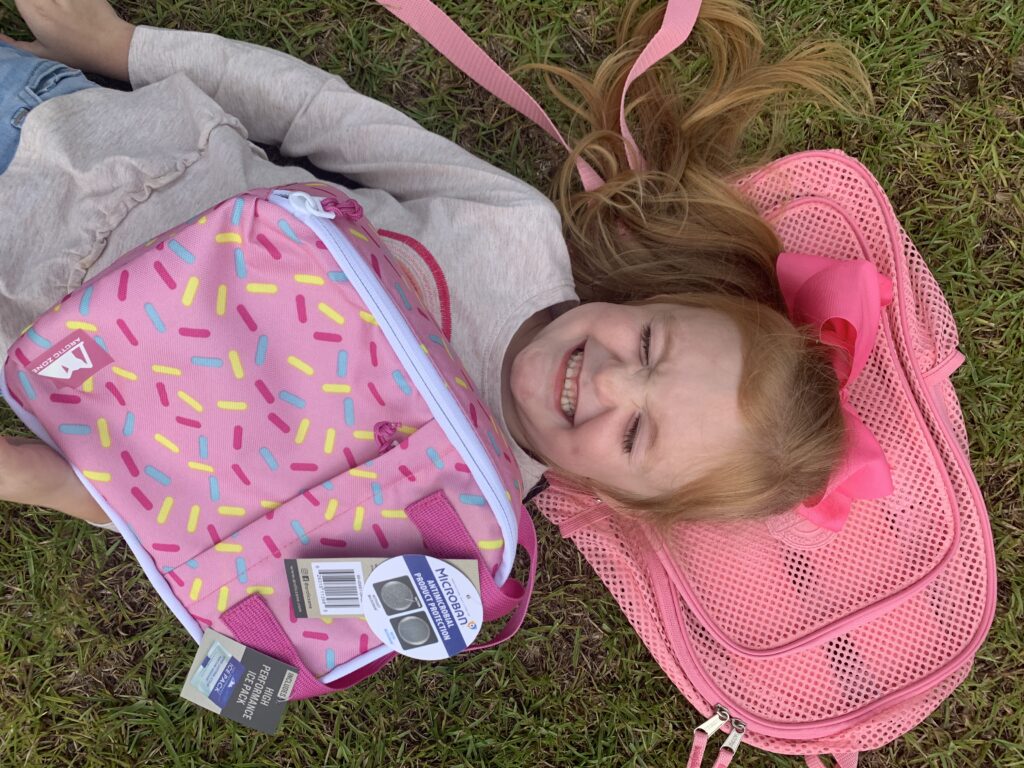 Just Have Fun
Just because school is necessary, doesn't mean that it shouldn't be fun! Some of the most fun that I ever had growing up was at school. This year will be no exception for our children and students. Make sure that you are taking the time to dance and laugh. Build forts in the middle of your living room or duck walk down the halls of the school. Decorate face masks or have a cookie decorating party. However school looks for you and your children, make sure that you are having fun.
When I look back on this time in ten years I don't want to remember the quarantine or mandatory face masks. What I want to remember is all of the memories that I made, the obstacles that I overcame, and all the fun that I had. I want the same for my students and own children so we will look for every opportunity to have a little extra fun.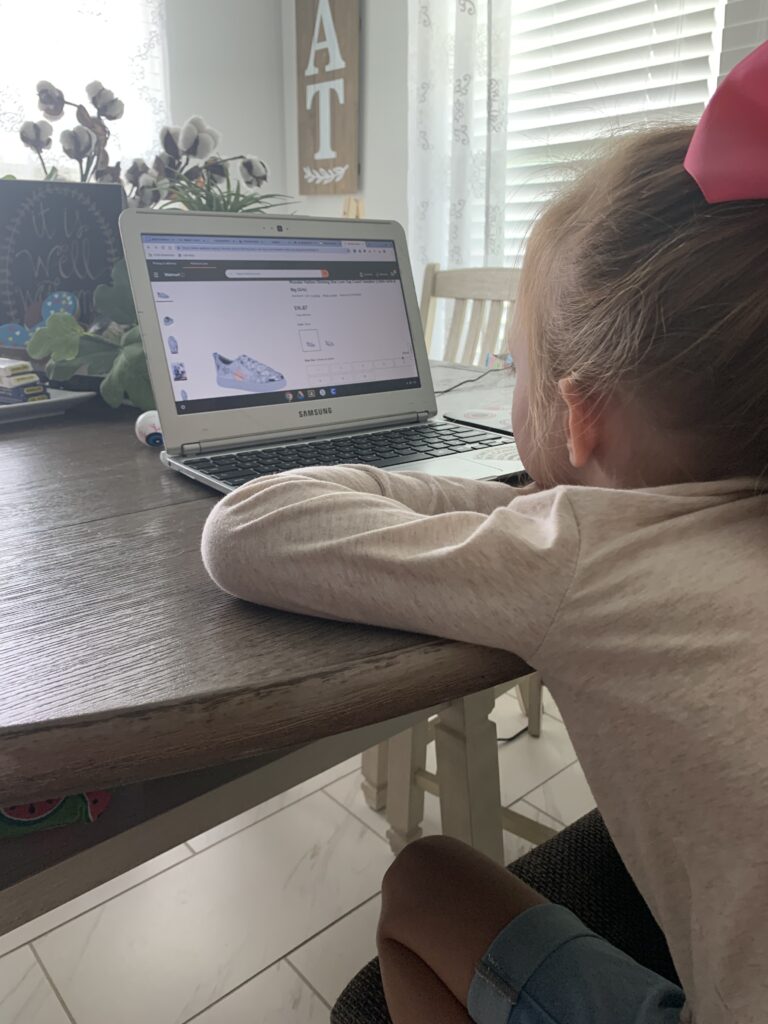 I hope these tips help to make this school year the best possible for you and your family. This really is going to be a school year like no other. Hopefully with my tips to make this the best school year, and a little help from Walmart, your children will be happy and successful, not to mention stylish, all year long!

---