The month of August is upon us and that means that it is time to start thinking about going back to school. Whether you have already started or are heading back soon, I have some tips for accessorizing school uniforms to make getting ready for school a little more fun.
In our county, all students are required to wear uniforms. While I see their benefits, I miss dressing my daughter in cute dresses, big bows, and fun shoes. I really wanted a way to still let her personality shine through her outfits so, thanks to Walmart, I found a few things to really take our uniforms up a notch.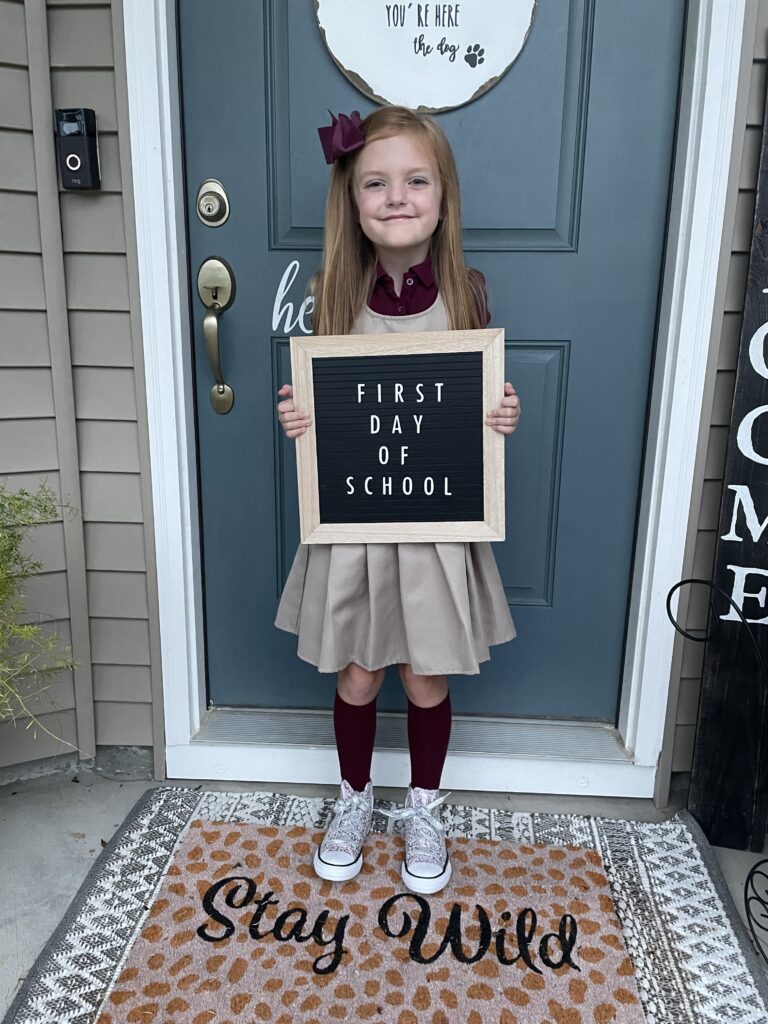 Start With a Good Base
When I get Vivi dressed in the morning, it is important that we start with a uniform that is both durable and cute. She is only in Kindergarten so I know that she is going to be rough on her clothes. This is why we love Walmart for our basic uniform needs. Not only is everything at a great price point, it also is well-made so I know that it will last all school year. Here are just a few things that you can expect from Walmart uniforms:
100% Polyester Moisture Wicking Fabric
Tag Free Comfort
Fade Resistant
UPF 30 Protection
Machine Washable, Quick Dry Fabric
School Uniform Approved
With Walmart uniforms, you are not only purchasing a quality piece of clothing, you are also purchasing the peace of mind in knowing that your child is dressed and ready for the day, no matter they may encounter.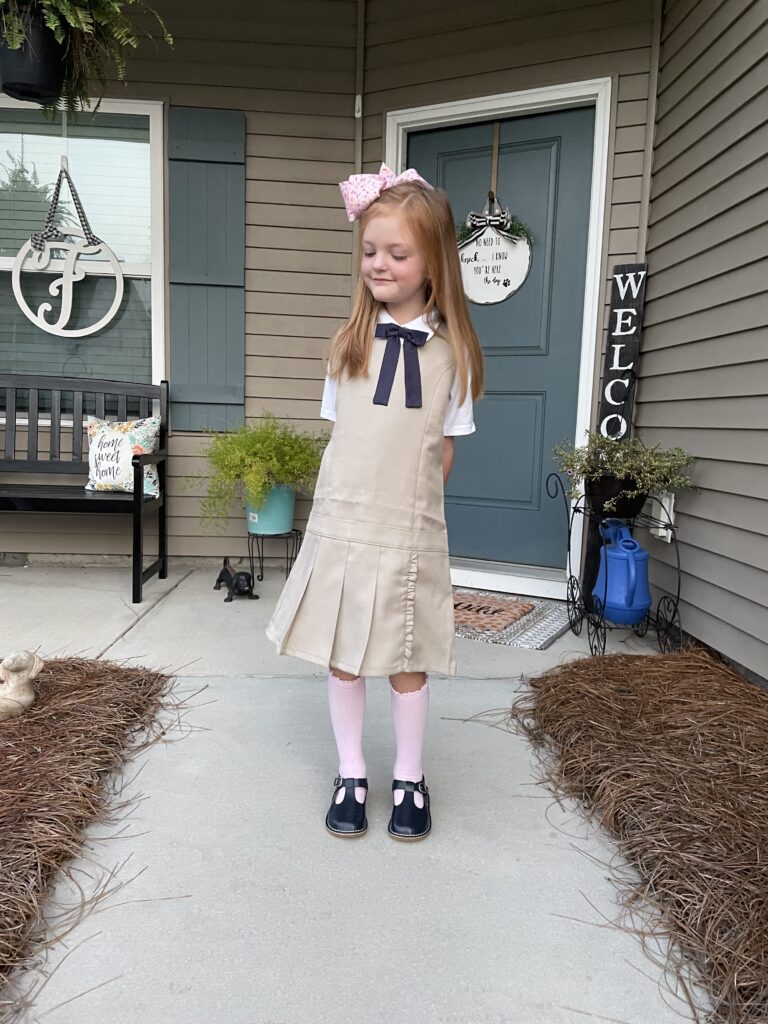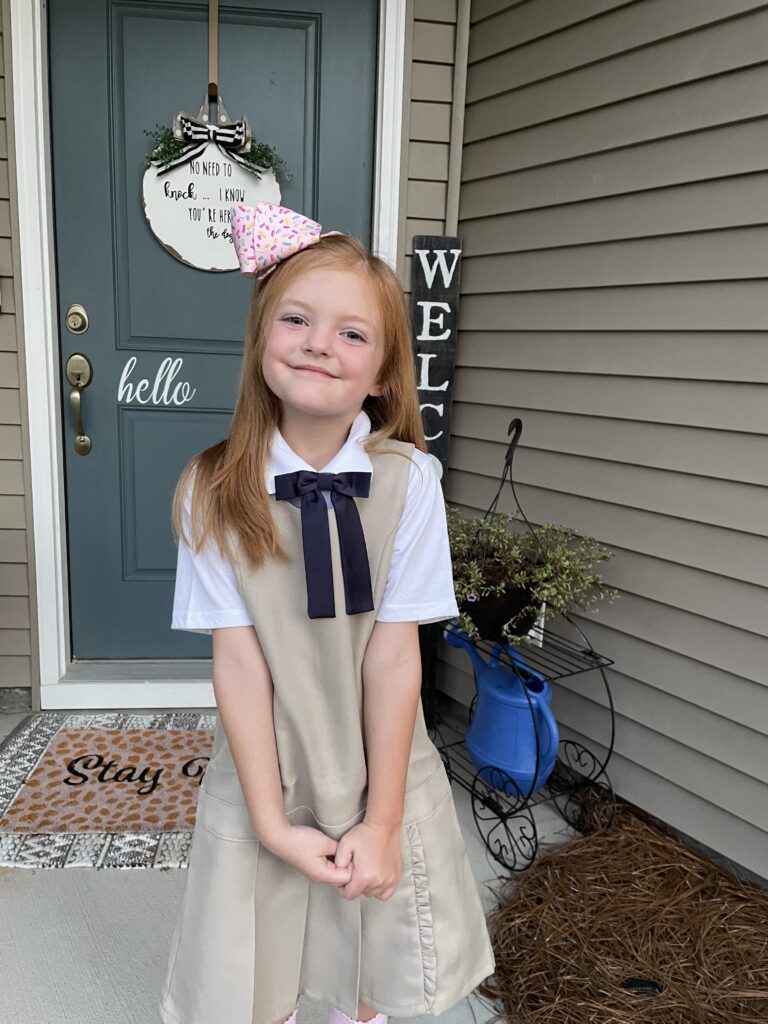 Add Some Flair
The thing that I don't like about uniforms is that they are so basic. Every piece looks the same so there is no opportunity for my daughter's personality to shine through. I decided to go on the hunt for a few pieces that we could use to accessorize her school uniforms for a little extra flair. After a search on Pinterest, and then a peek on the Walmart website, I was able to find exactly what I was needed. We bought things like knee socks, suspenders, bow ties, and hair bows to add a little something extra to each of her uniforms. We also picked up the cutest cardigans. By mixing and matching each of these things, I was able to add to her uniform, while still staying within the rules of dress code.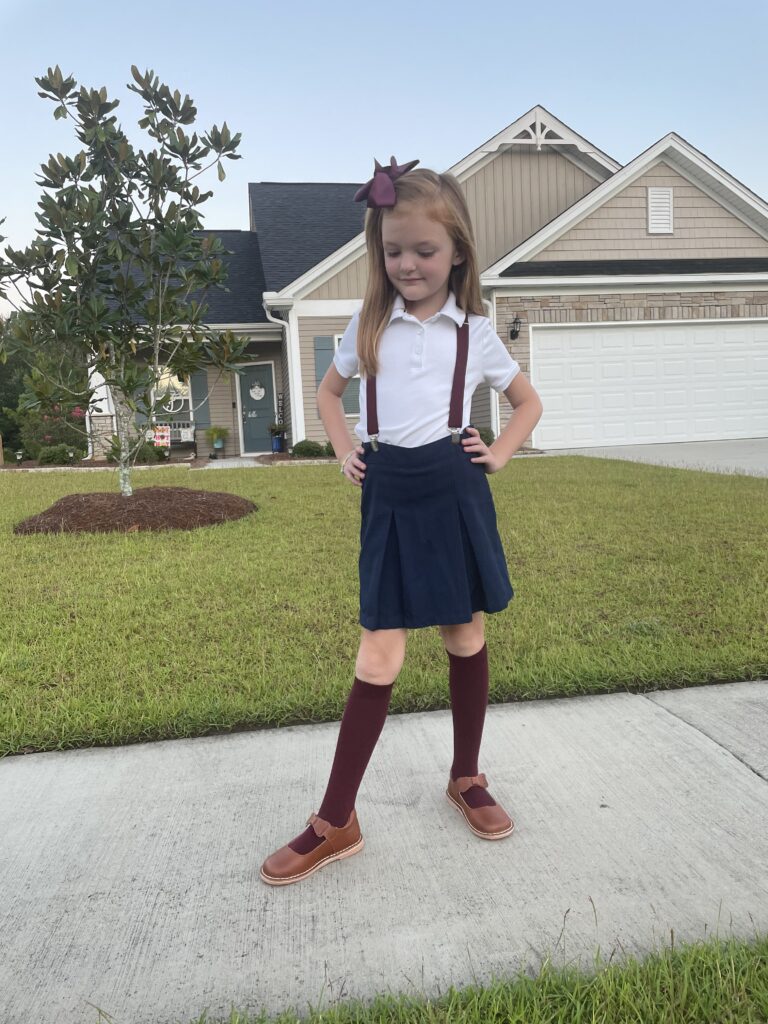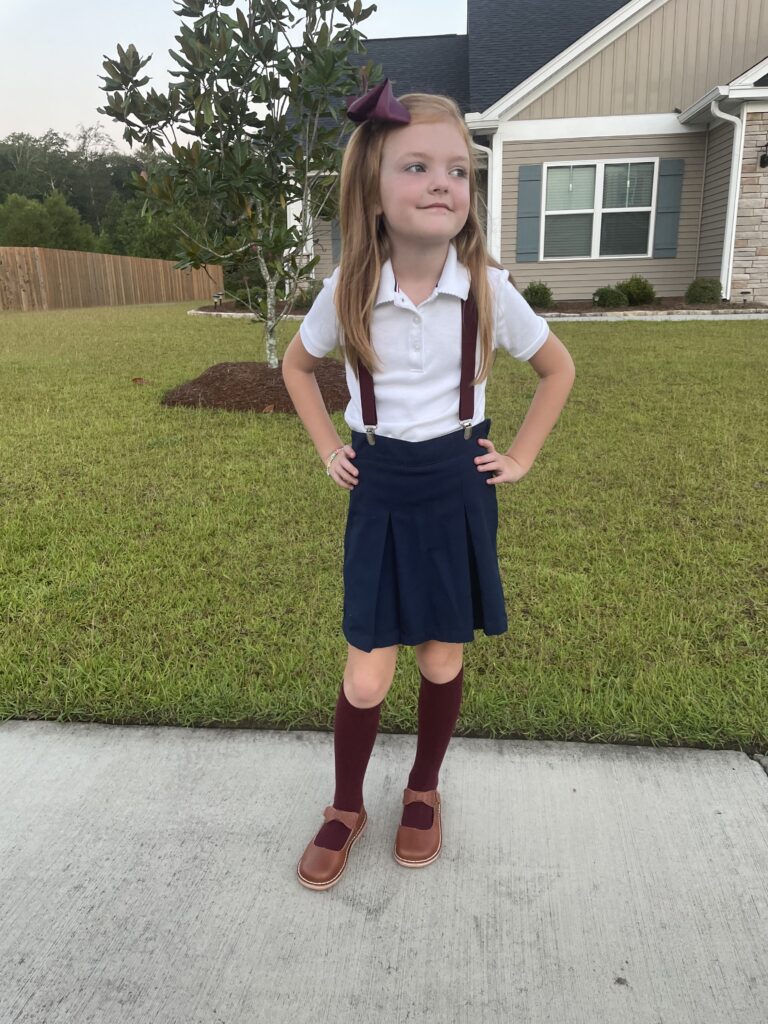 Accessorize That Backpack
Backpacks are another thing that must follow dress code. At our school they must be clear or mesh. For Vivi's backpack, we found the cutest light pink mesh backpack. It still meets the requirements for dress code, but it just so happens to also be her favorite color. Walmart has tons of color options for mesh backpacks. They even have some with prints or designs.
Another thing you can do for backpacks is sew on patches or fabric. I had a friend sew a monogram patch to the front of Vivi's backpack, and using that same fabric, she also attached ruffles to the straps. Her backpack still meets dress code, but now her personality is able to shine through.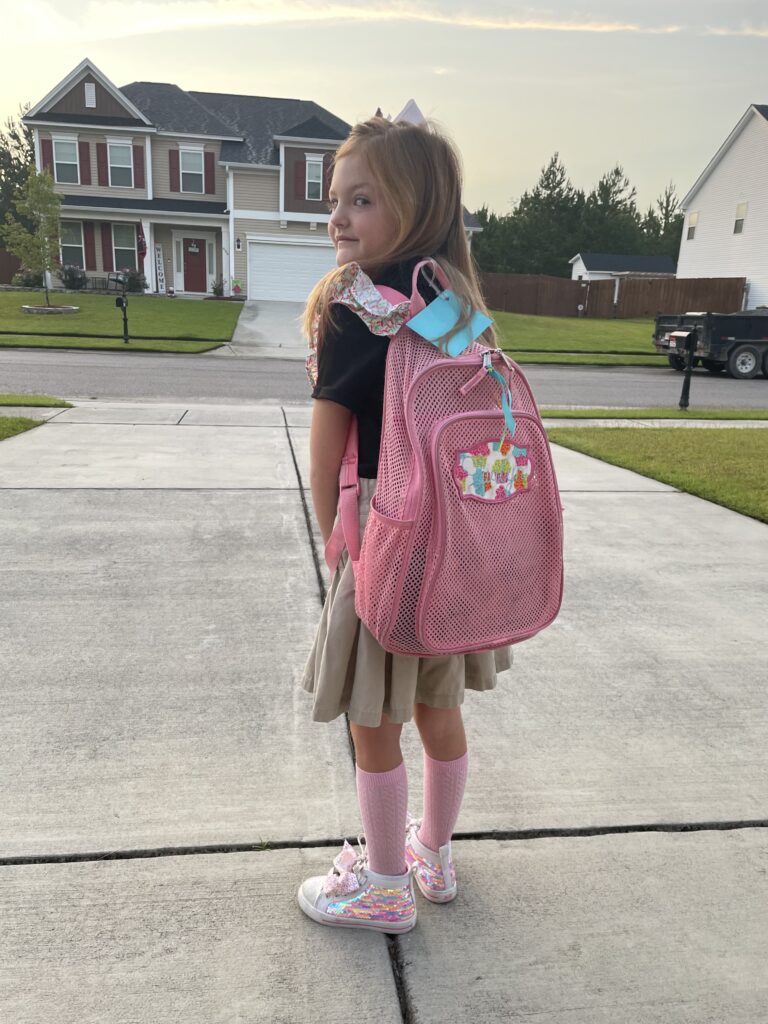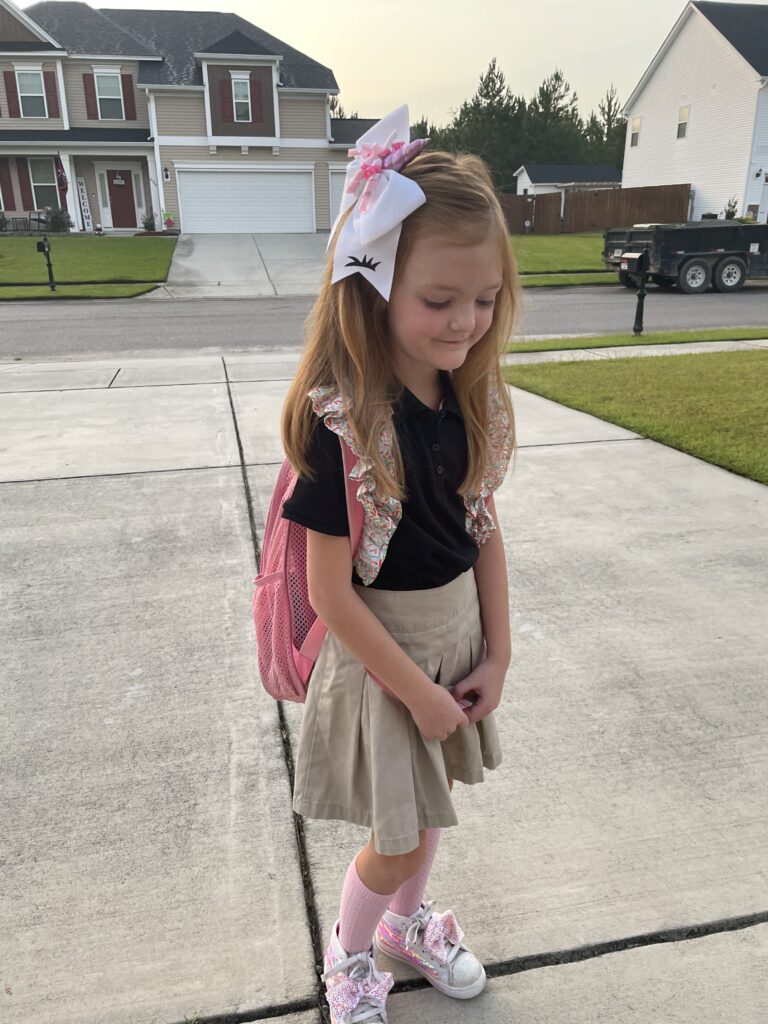 Choose Snazzy Sneakers
Probably the easiest way to go about accessorizing school uniforms is to let your child pick out a fun pair of sneakers. If they are older, this may mean a specific brand, but for Vivi, this means we had to find something with lots of color! At Walmart, we were able to find the cutest Jo Jo Siwa high-top sneakers. They are pink, covered in sequins, and finished off with a bow. Vivi is obsessed with them and I was obsessed with the price. They are so affordable that I was able to let her pick out two pairs! They have tons of options available on the Walmart website. No matter what your child may enjoy, there is sure to be a pair of sneakers to fit their personality.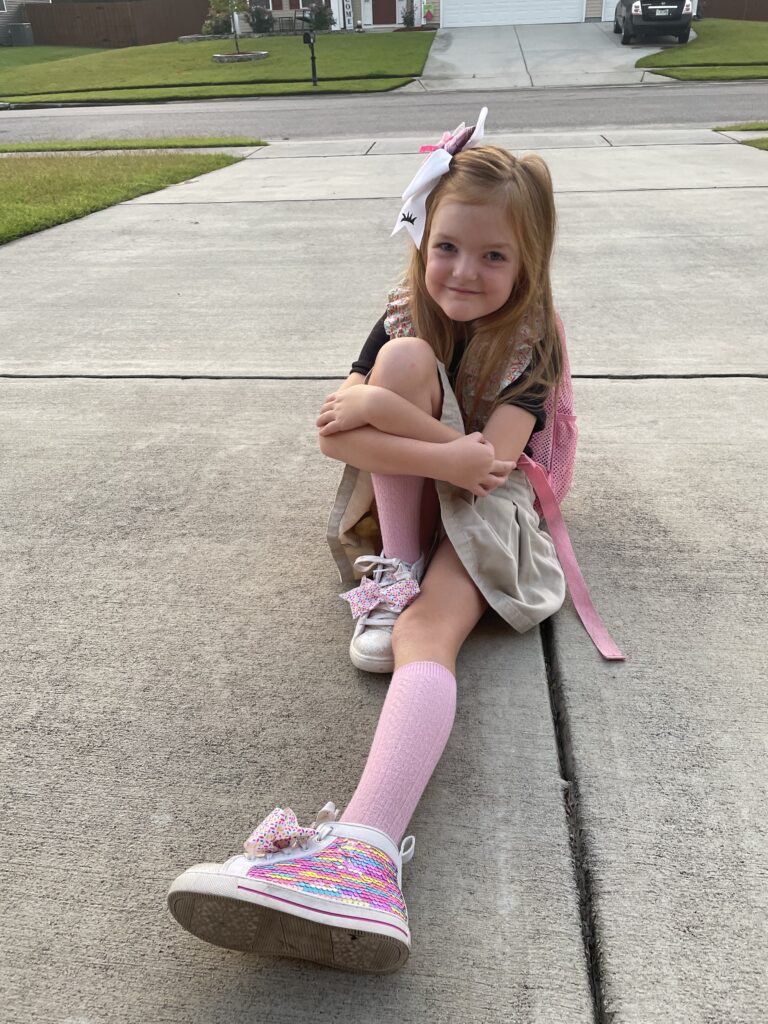 Uniforms don't have to be basic. With a little imagination, and a quick shopping trip to Walmart, you can find everything you need for accessorizing school uniforms. When Vivi likes what she is wearing she is a happier child, and I have seen first-hand that happier children are more engaged in school. This is just a small way that you can put your child on the path towards a successful school year. If you want some more tips on how to have a great school year, be sure to check out my post, 5 Tips to Make This the Best School Year.
What is your favorite way to dress up school uniforms? Let me know in the comments! I always love to hear from you!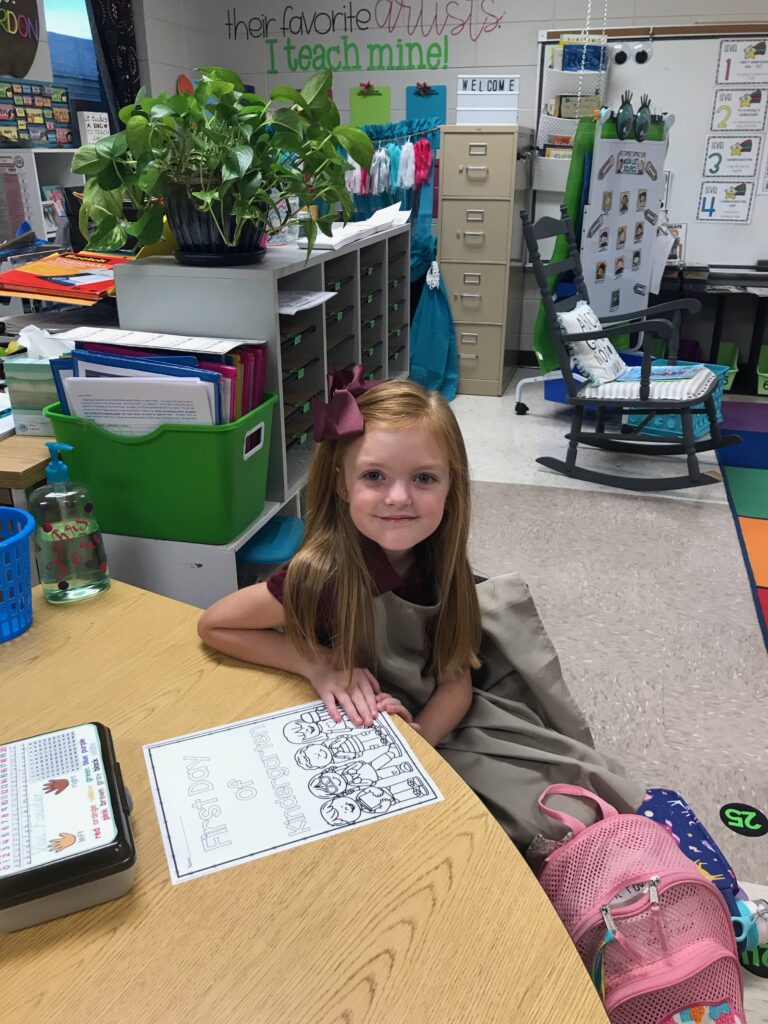 Disclosure: This is sponsored post with Walmart. Affiliate links are used and I may receive a small commission. All opinions are my own.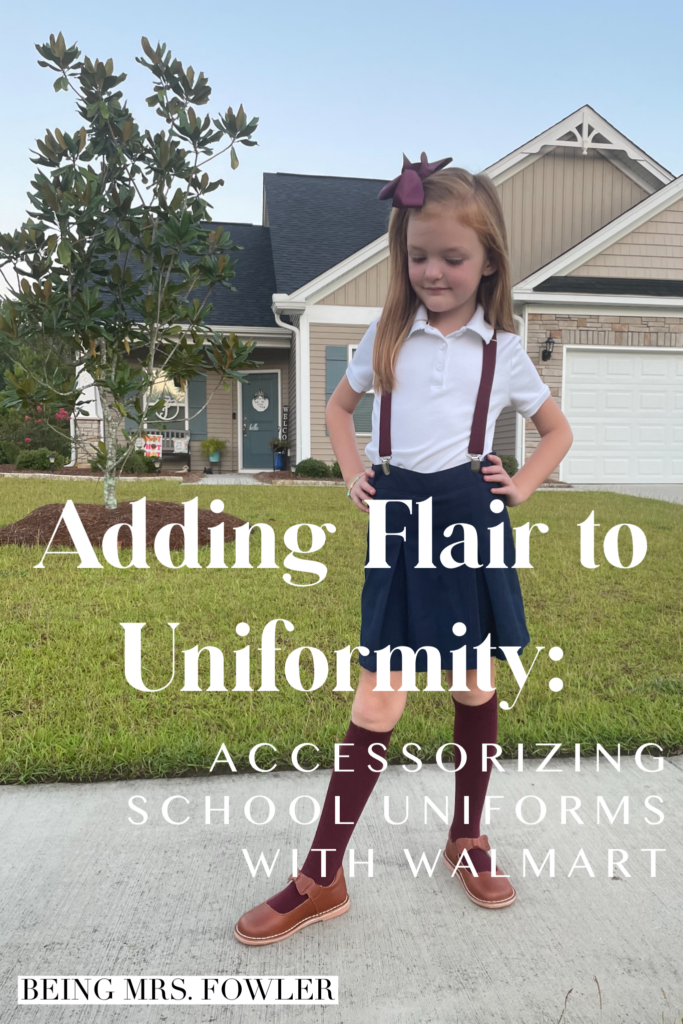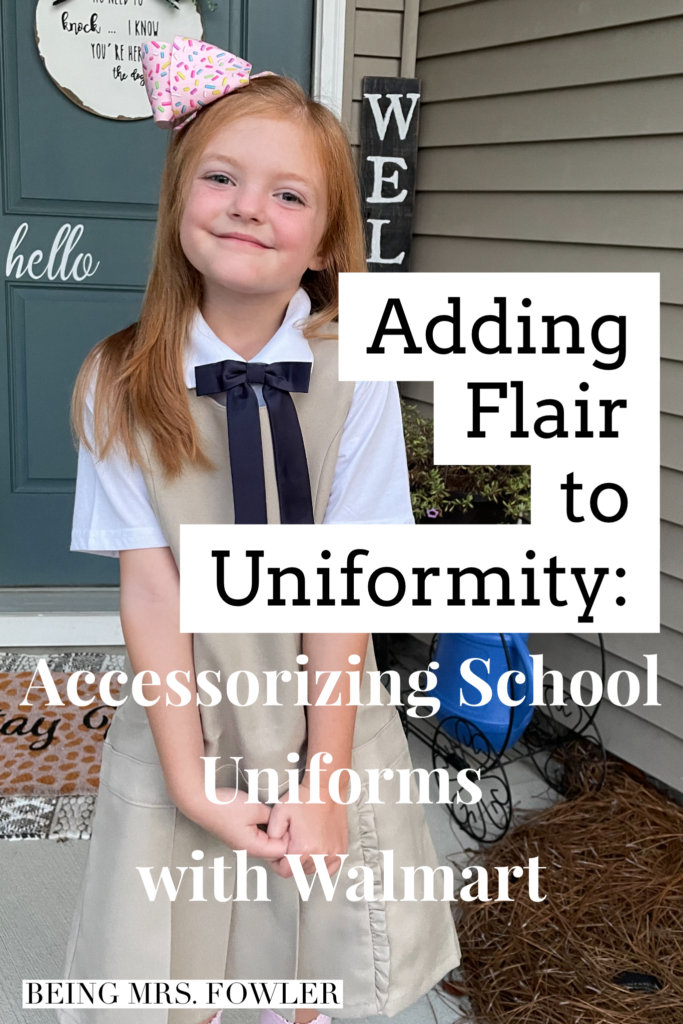 ---