It is no secret that our family loves to travel. One of our favorite travel destinations is the Gatlinburg and Pigeon Forge area of Tennessee. We visit often and try to stay somewhere new on each of our trips. This past trip, we were lucky enough to stay at the adorable and rustic, Appy Lodge.
The Appalachian Lodge, or Appy Lodge as we came to know it, is nestled at the start of The Appalachian Trail in Gatlinburg, Tennessee. It is actually one of the first hotels you will see upon entering the city and you are sure to immediately notice its charm.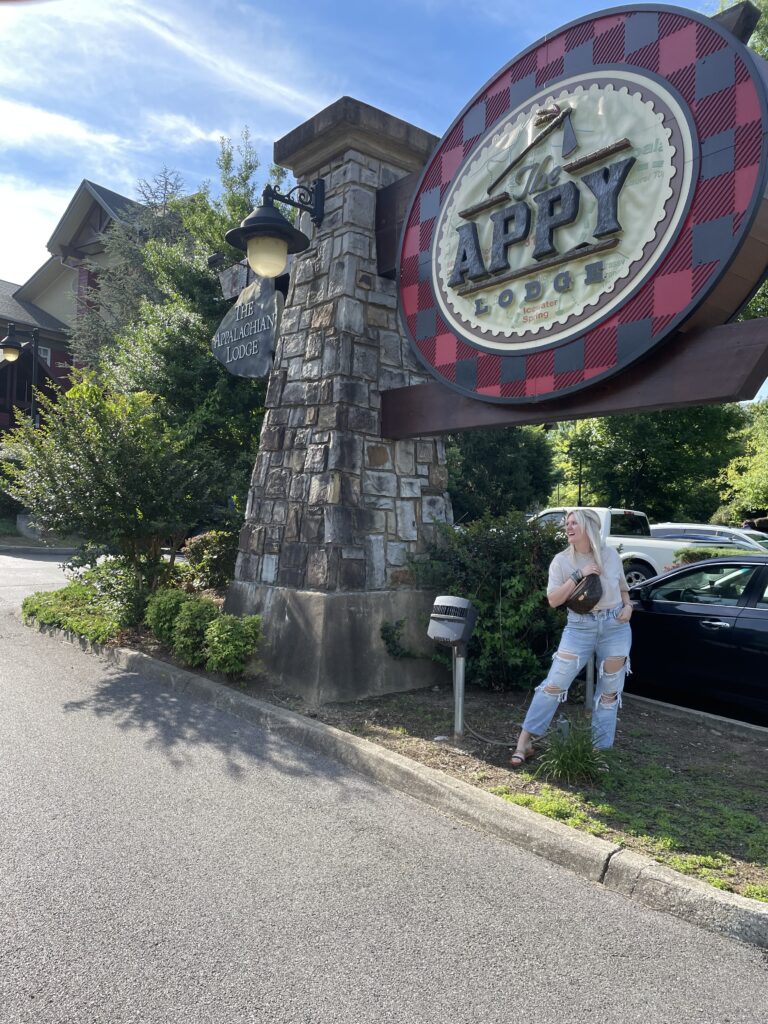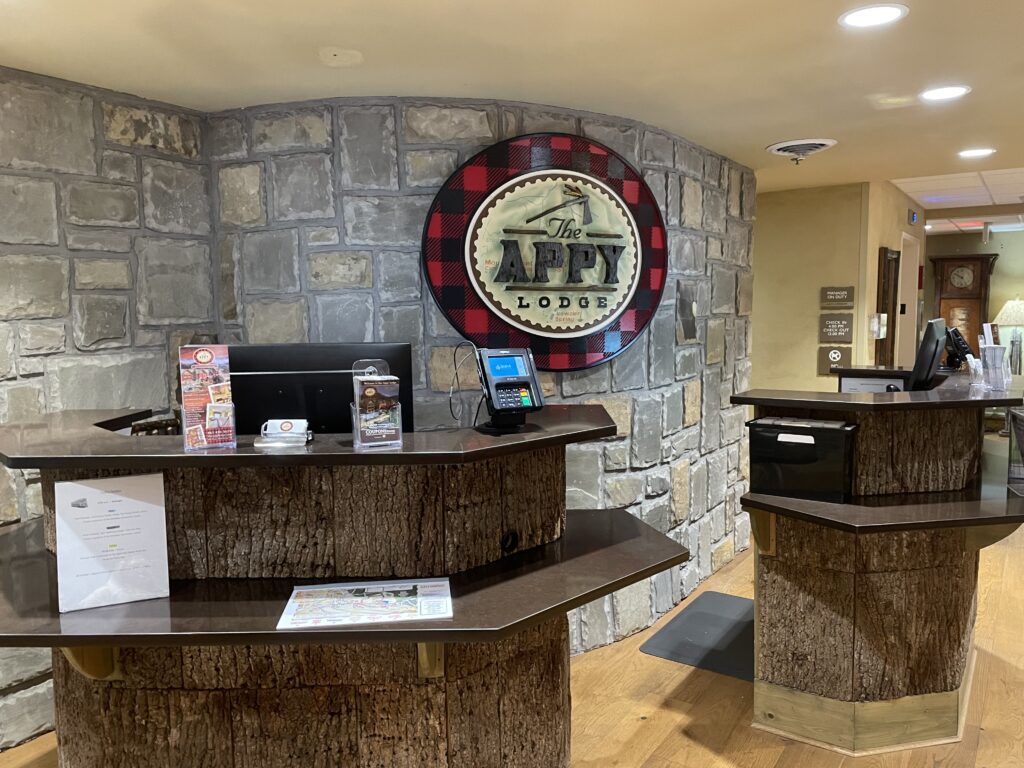 For my family, this was our longest trip that we have ever stayed in the area. It was a full week so we needed a lot of space and some great amenities. The rustic charm of The Appy Lodge really appealed to us and we loved that it was in walking distance of many attractions in downtown Gatlinburg. Also, on property of The Appy Lodge, there was a Flapjacks Pancake House and Ripley's Davy Crockett Mini Golf. You could have a full day of activities without ever really leaving the parking lot of the hotel. Lucky for us, The Appy Lodge really took care of us covered all areas of need during our trip.
Our Room
Of course, the most important things when visiting a hotel is the room itself. For our stay, we stayed in an Executive Queen Room. It had two queen beds and lots of extra space to move around. There was also a high-top table with two chairs, a comfy chair, and a bench seat. The rustic charm of the hotel was echoed throughout the room in lots of small touches. The wood bedframe, lamp, and paintings, were just a few of the touches that gave the room a charming feel.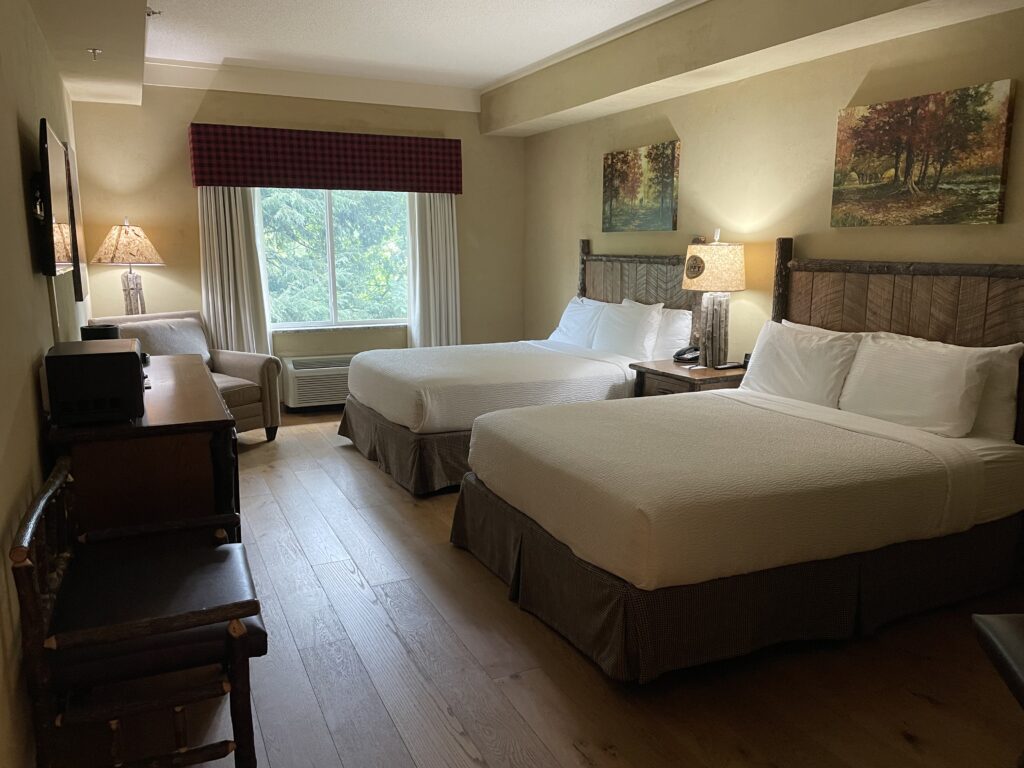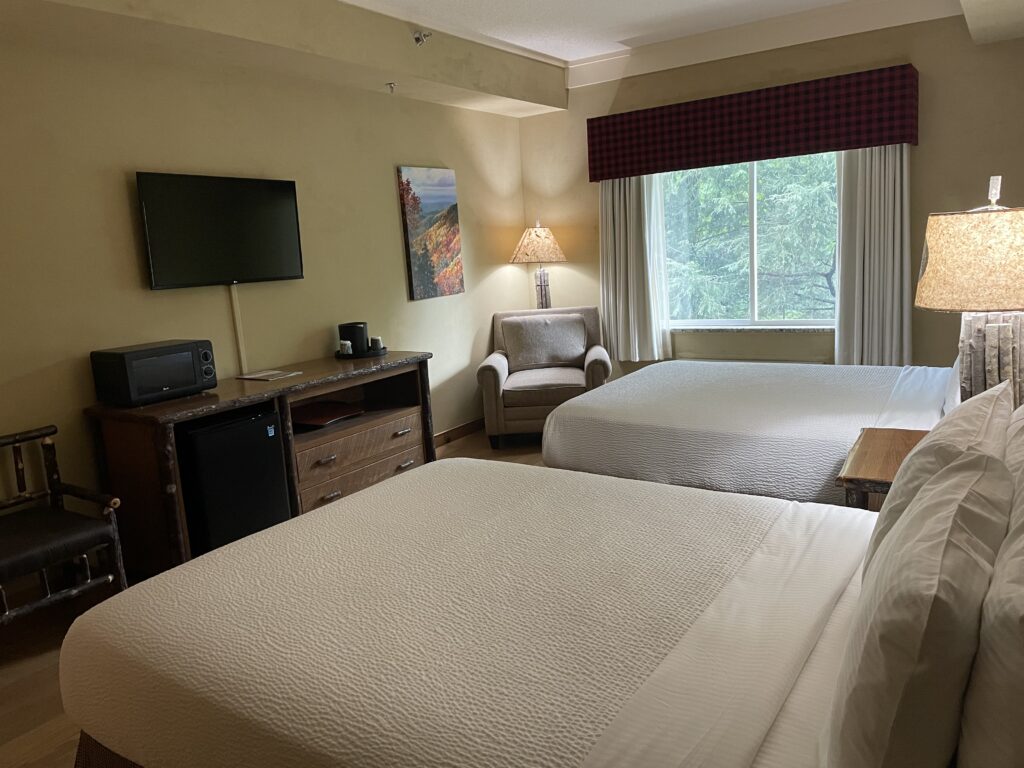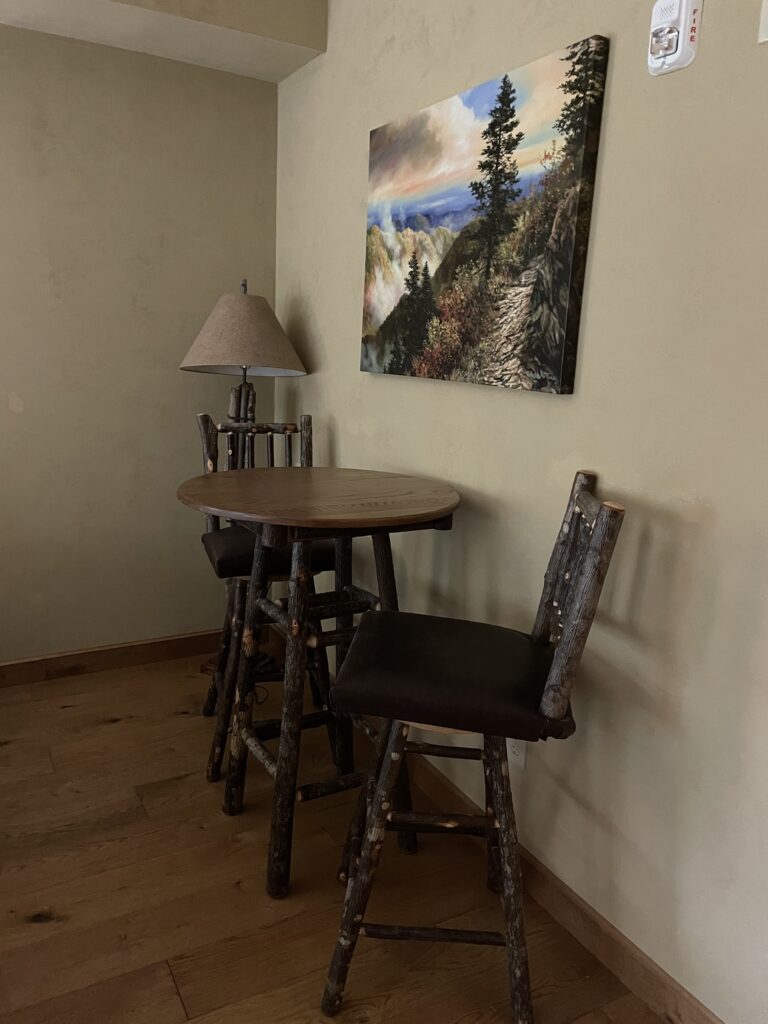 My absolute favorite part of the room was the shower. It had so much room and the layout was unlike anything I had ever seen before. It made giving Vivi a shower so much easier! The bathroom itself had a large amount of counter space that we thoroughly enjoyed. When getting four people ready in the morning, and three of them being girls, you need all the bathroom counter space you can get!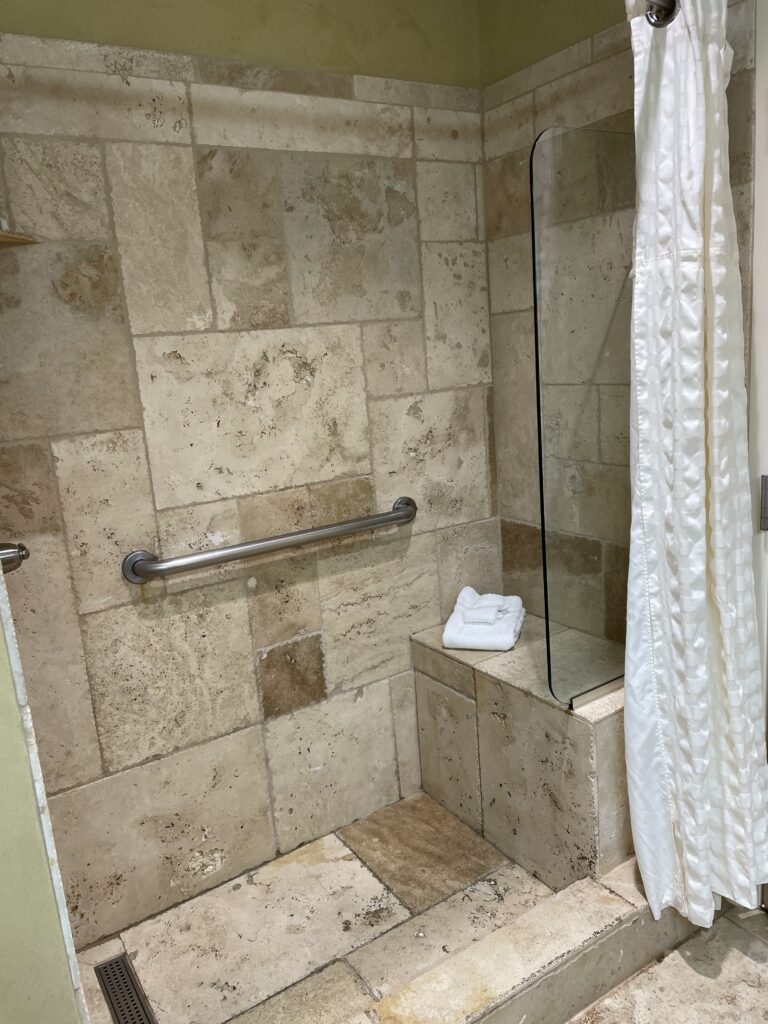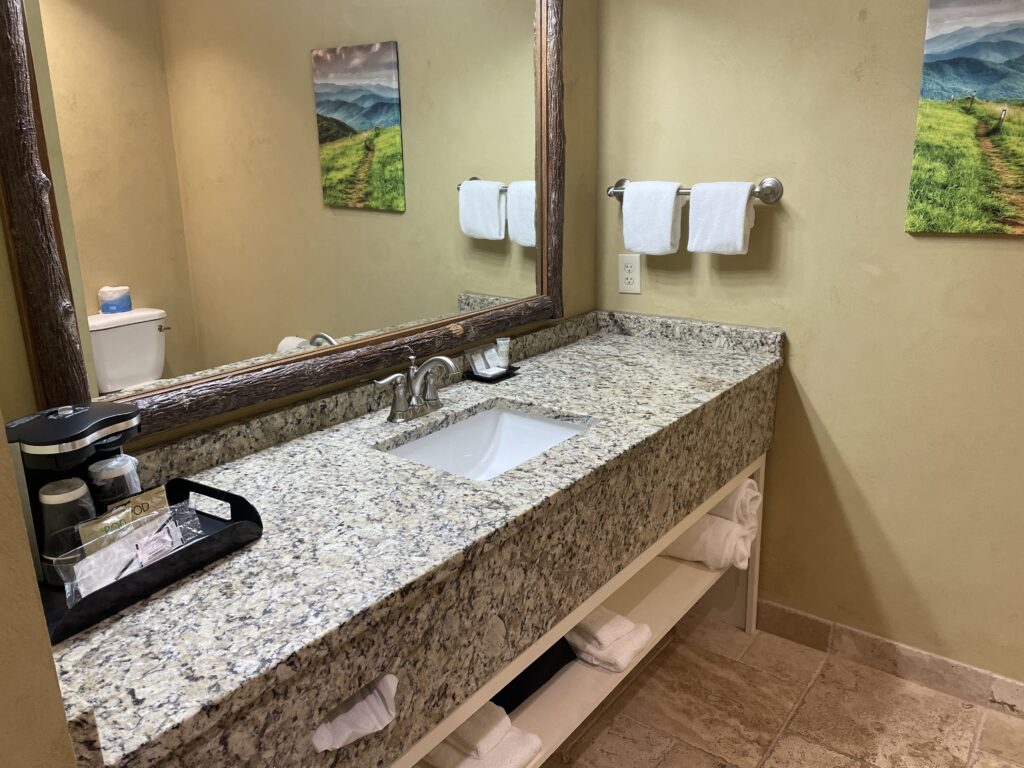 The Amenities
Another thing that we really enjoyed at The Appy Lodge was all of the amenities. When staying somewhere for a full week, it is important to have options at your hotel. Whether it be a gym, pool, or just places to relax, it is important when traveling to consider a hotel that offers a few of these things. Lucky for you, The Appy Lodge offers all of these, and so much more.
One of the first things that you will notice when you arrive at the hotel is the outdoor firepits. They had these lit every night of our stay and there was always people outside enjoying them. On those cool, fall nights, this will be the perfect way to unwind after a long day. There was plenty of seating available so make sure to stop by on one night of your stay.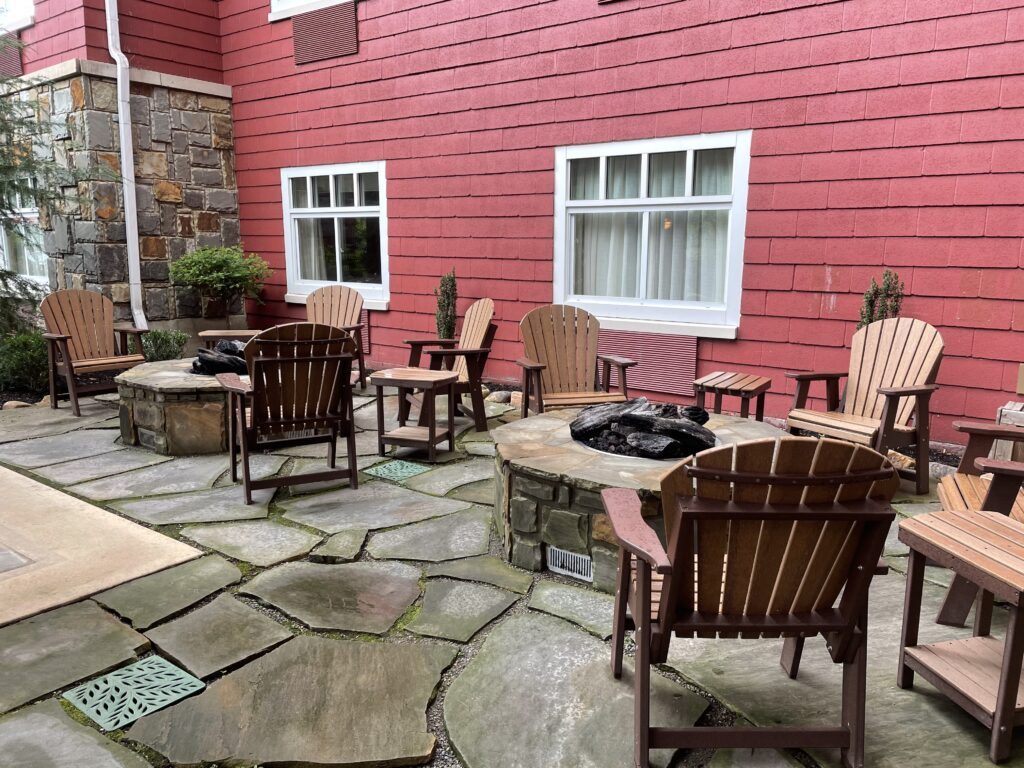 Another thing you are sure to notice after enter the hotel is the amazing lobby. That rustic charm is present in every detail and just gives the entire hotel that cabin feel. With lots of cozy chairs, a fireplace, and even the cutest little shop, you are sure to find yourself taking a seat to chill out before your day starts, or relax after a day of exploring.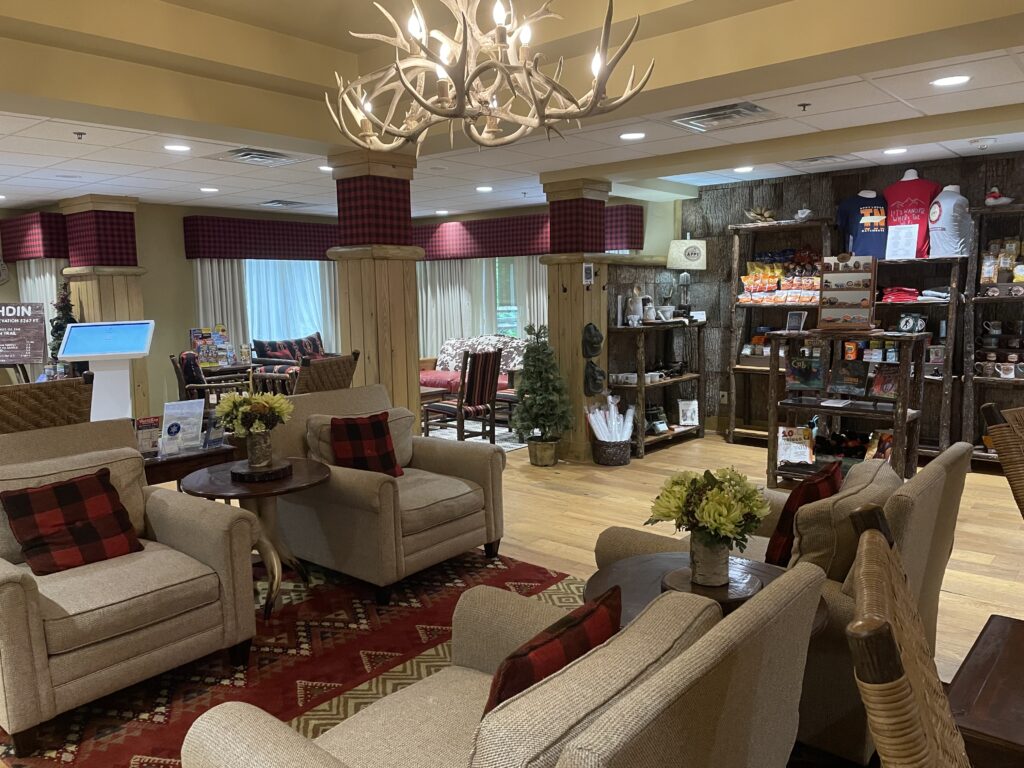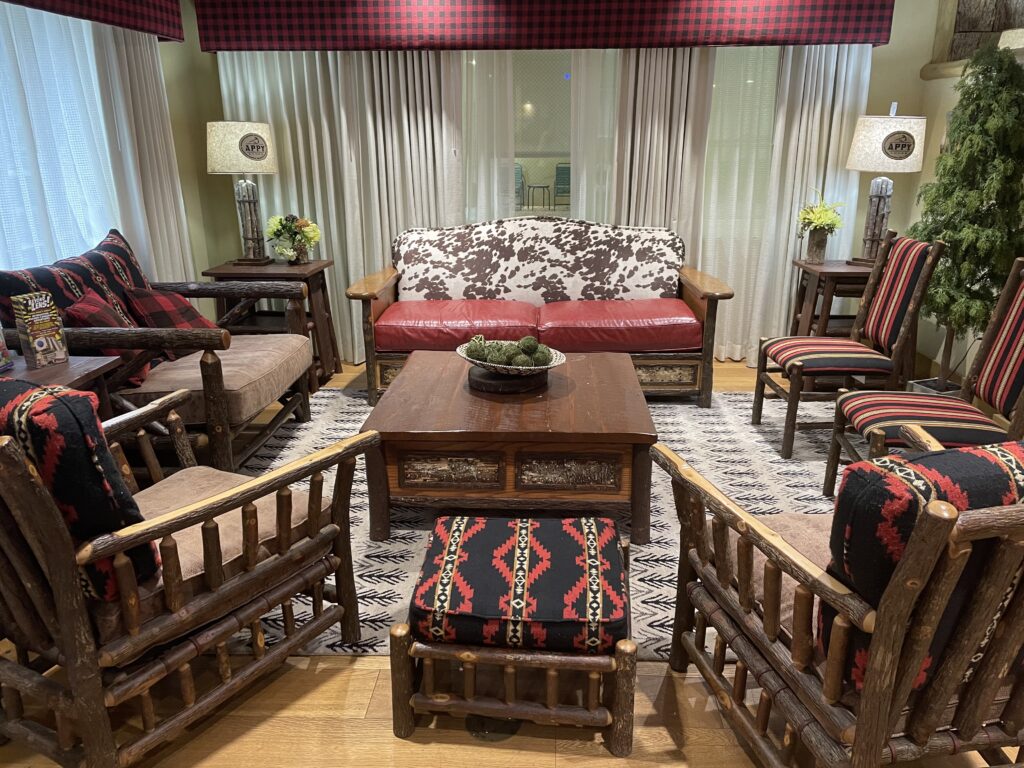 Just off the lobby area you will find the area where they serve free breakfast every morning. When we visited, it was grab-and-go style, but there was plenty of table and chairs available to sit and eat if you wanted. There was also seating available on the back patio. This was a great way to enjoy the beauty of the mountains before you got started on your day.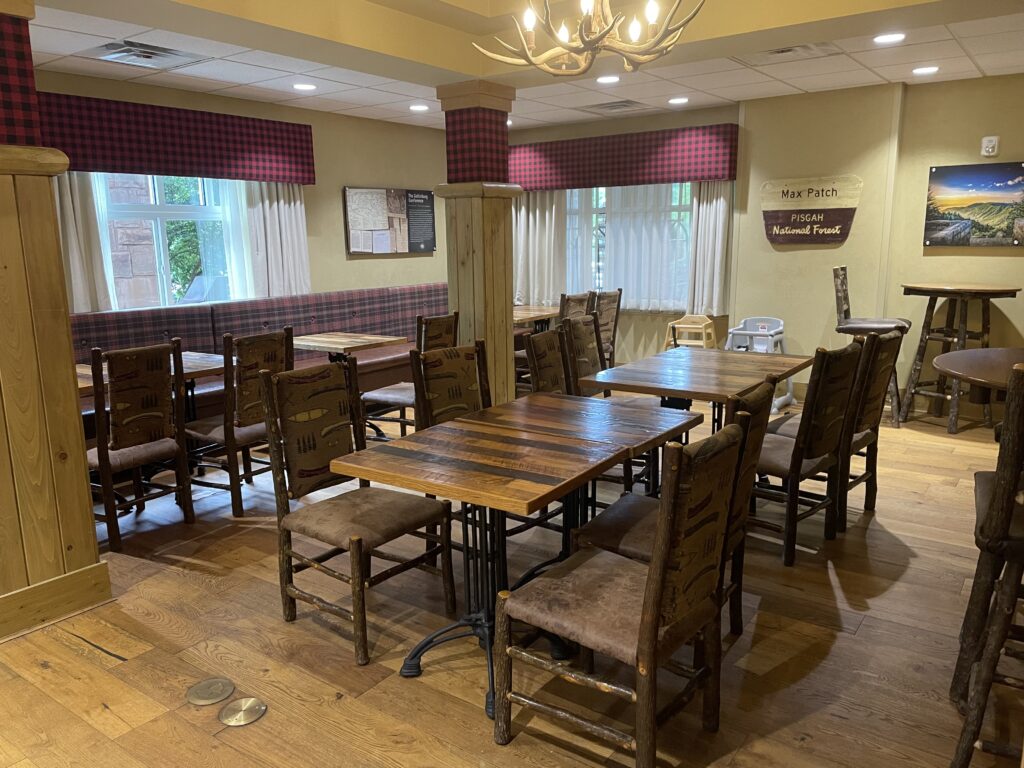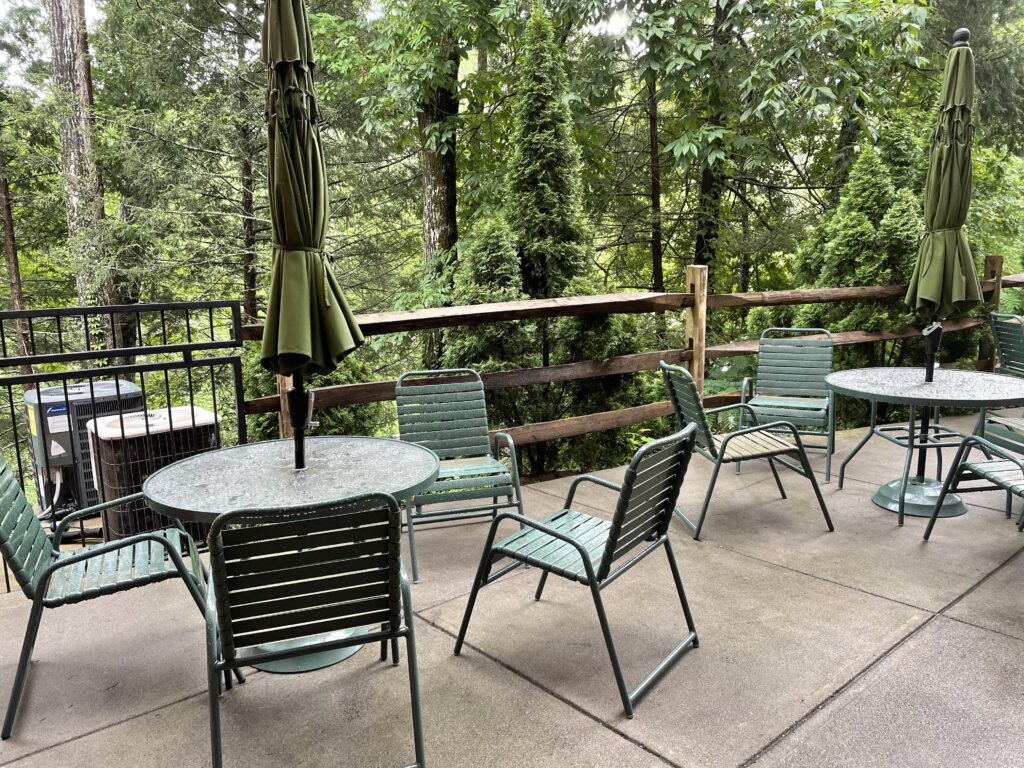 The Pool Area
For my family, our favorite amenity was definitely the pool. We visited it numerous times throughout our trip. I honestly think our kids enjoyed it more than some of the activities that we took them to do around the city. There was plenty of lounge chairs, a slide, and an interactive area that dumped buckets of water. I personally loved that it was a zero entry pool. That is where I often sat watching my kids play.
Just down the hall from the outdoor pool, there was also an indoor pool. This pool was heated so it is great on rainy or cool days. Within that room there was also a hot tub. I spent numerous evenings here soaking my muscles after walking all around the city.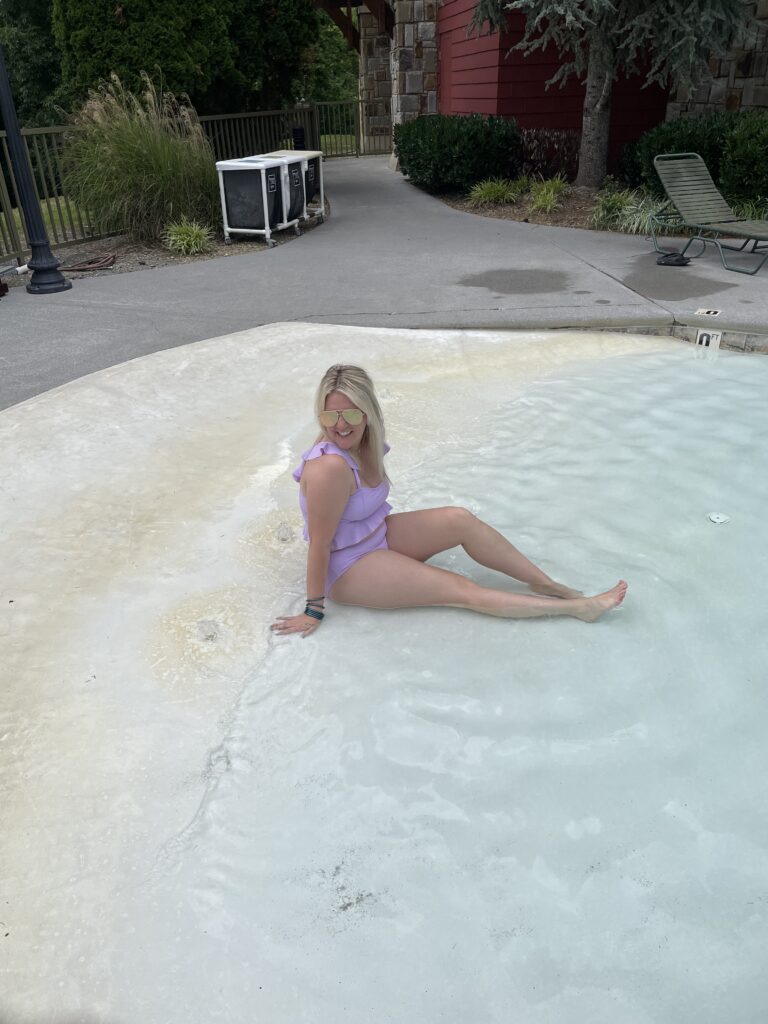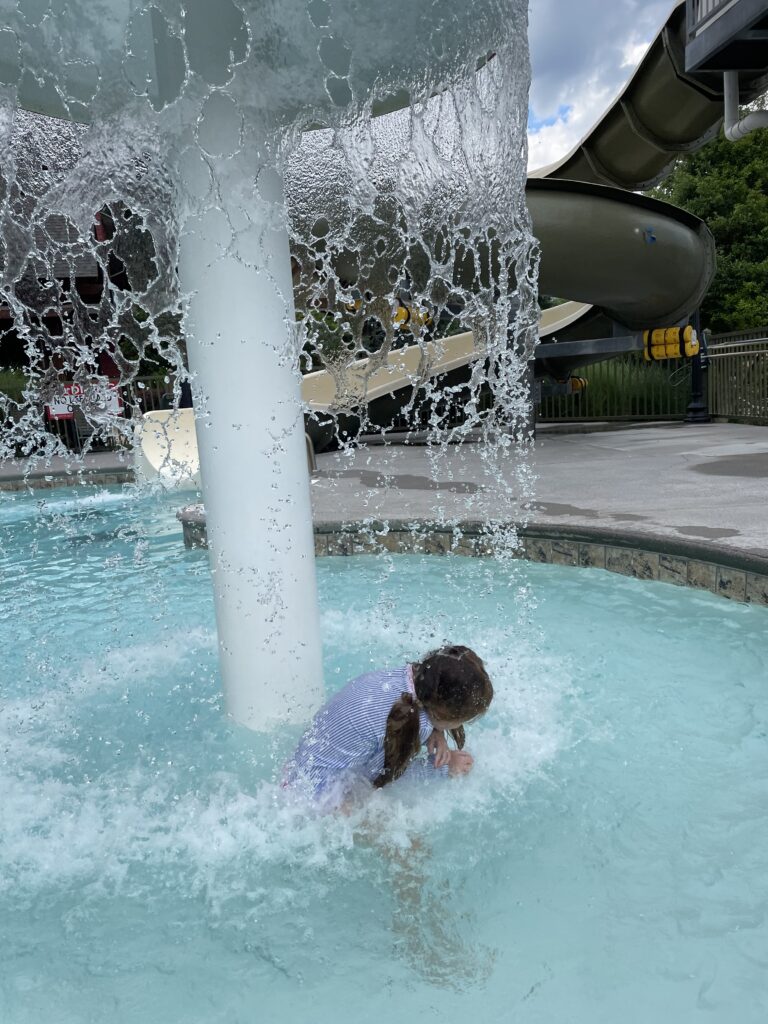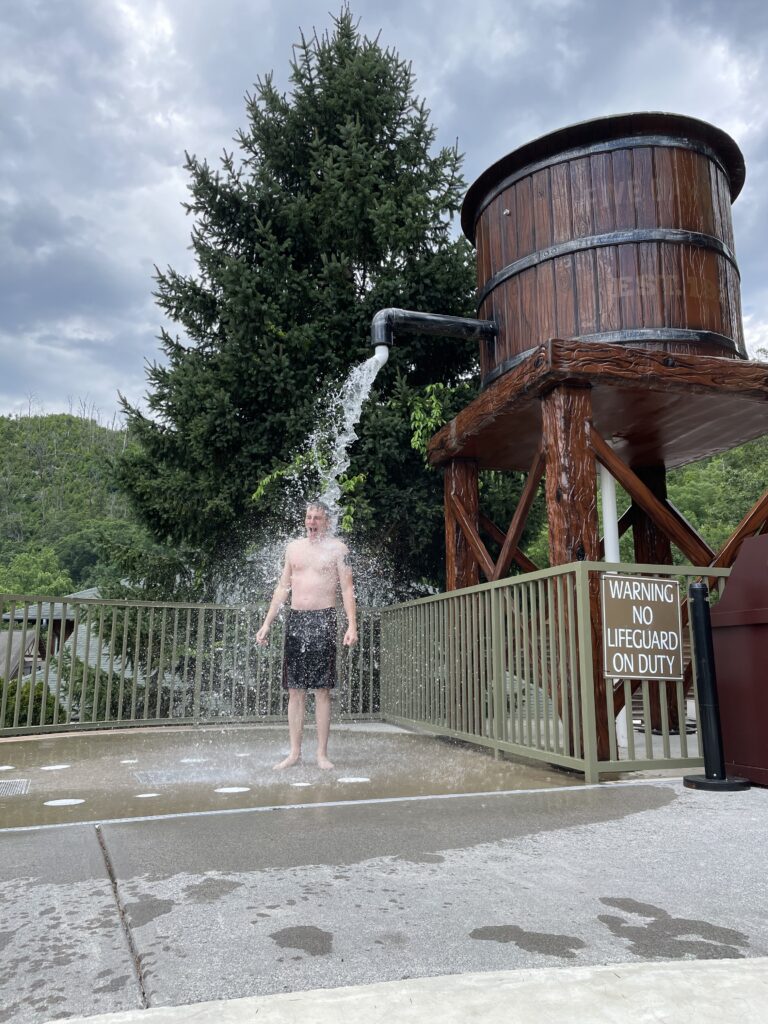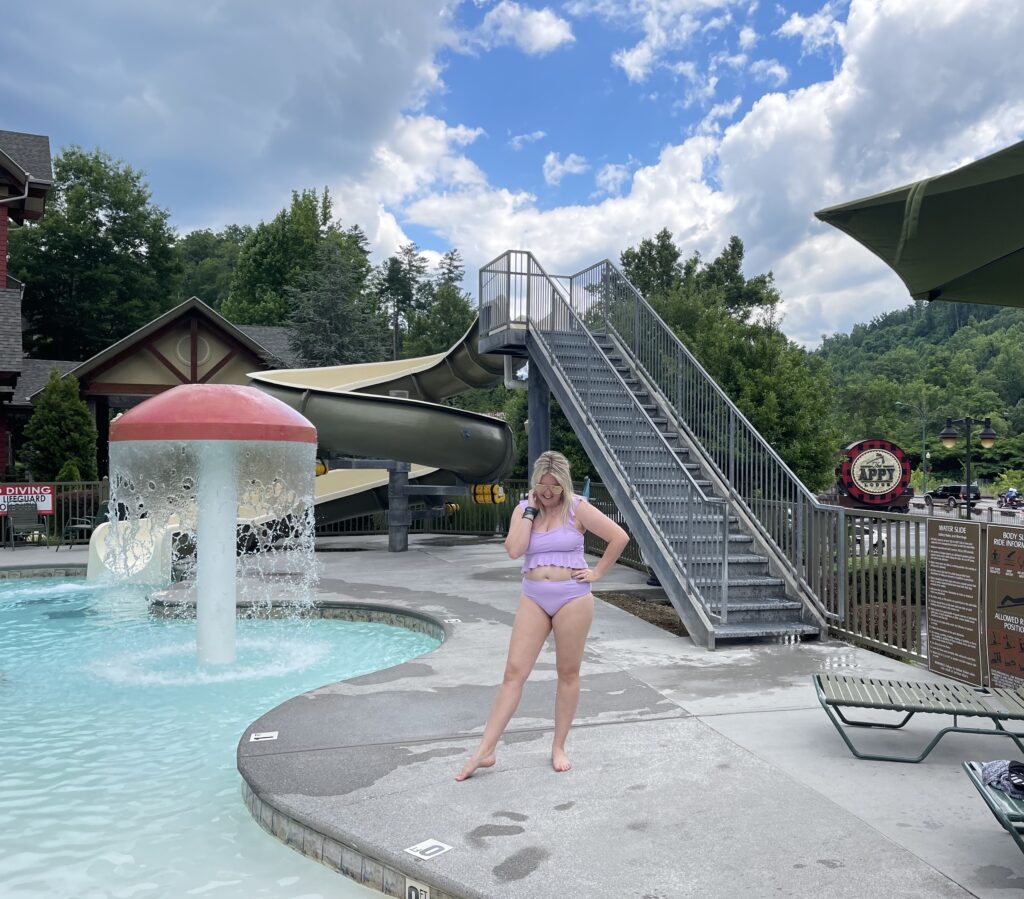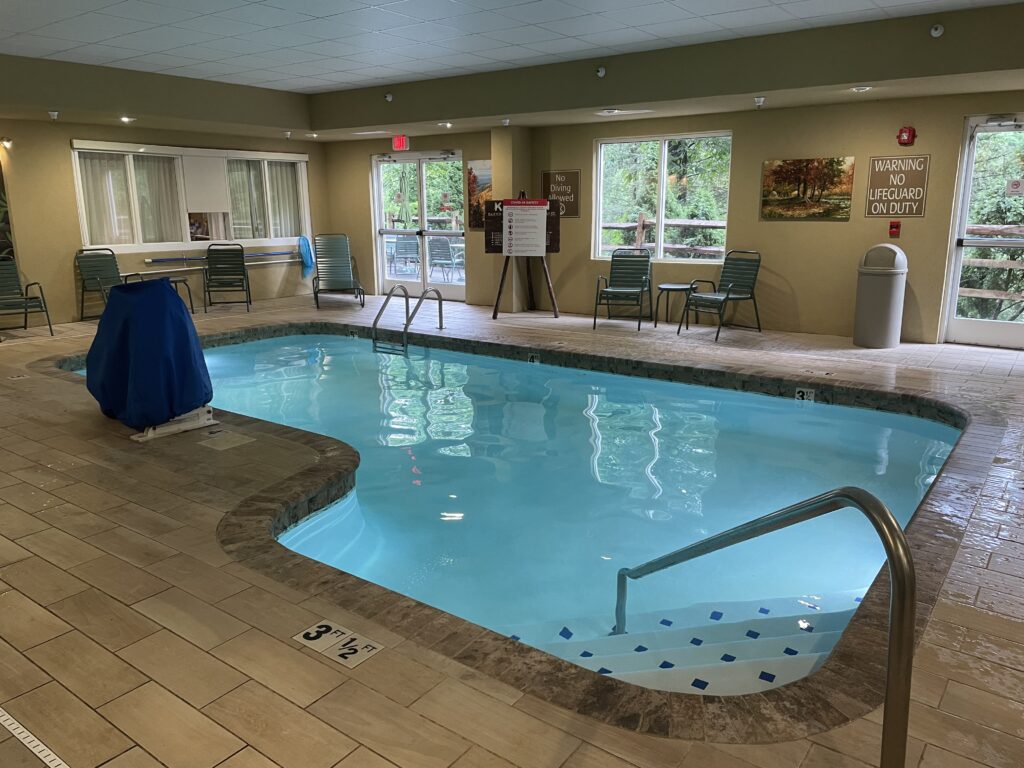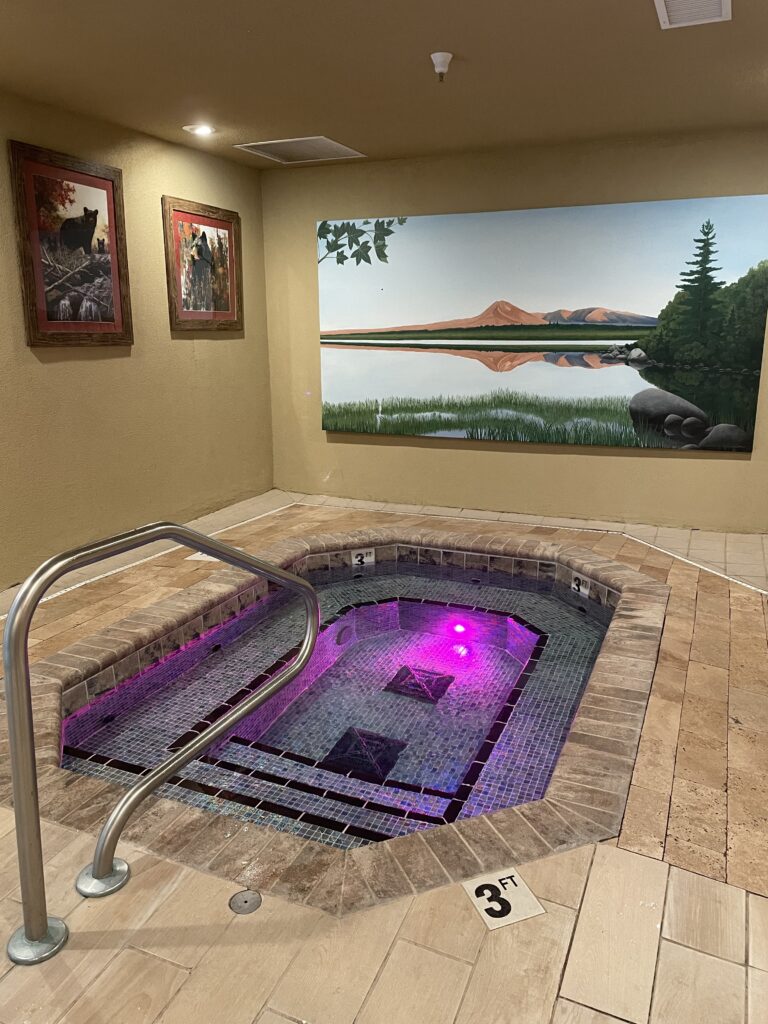 The last amenity that The Appy Lodge had was a small gym. While we did not actually use this amenity during our stay, we thought it was great that this was available for people who wanted to get in a quick workout. It had basic equipment available including a treadmill, bike, and elliptical.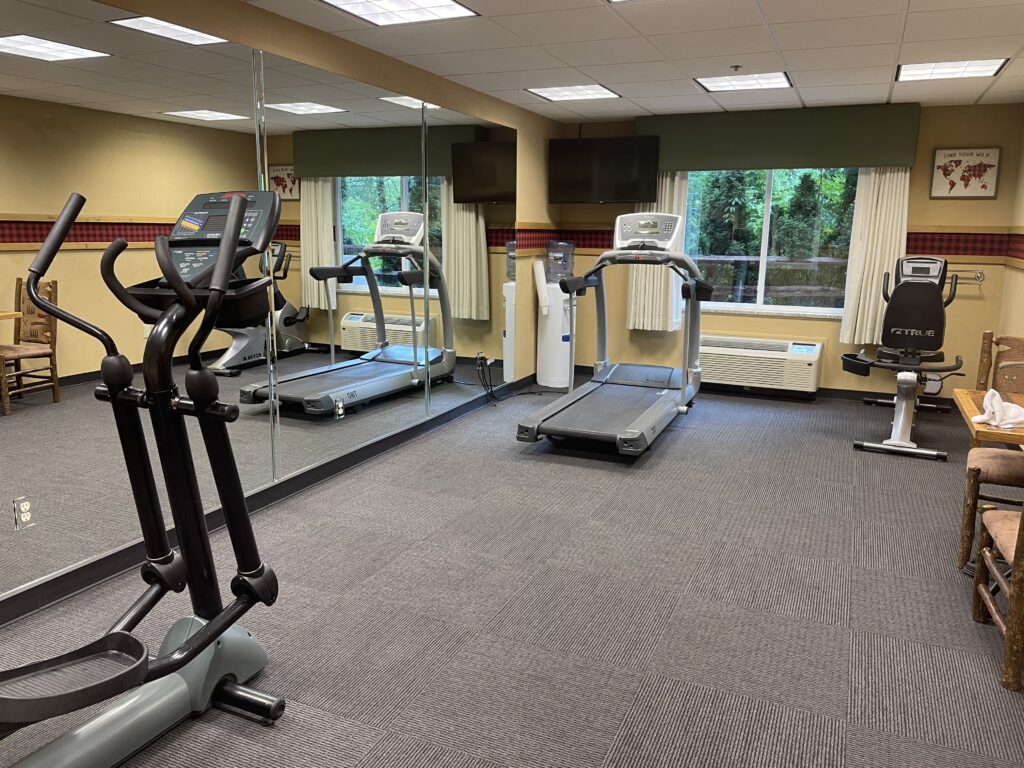 Our Home Away from Home
In all, we thoroughly enjoyed every bit of our stay at The Appy Lodge. The staff was friendly, the hotel was clean and cozy, and our kids had a great time taking part in all the amenities. It was a great home away from home during our stay in Gatlinburg and we hope to visit again soon. If you have any questions about our stay, please let me know! I am always happy to help.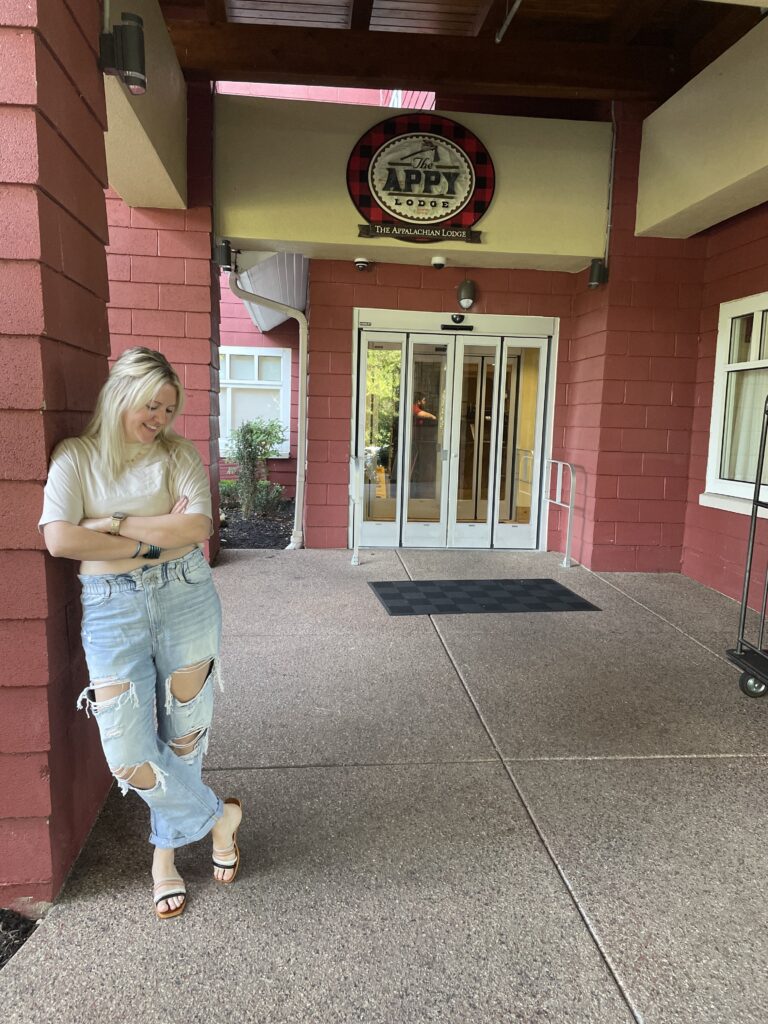 If you want some ideas on what to do on your visit to the Gatlinburg and Pigeon Forge area, make sure to check out some of my other blog posts!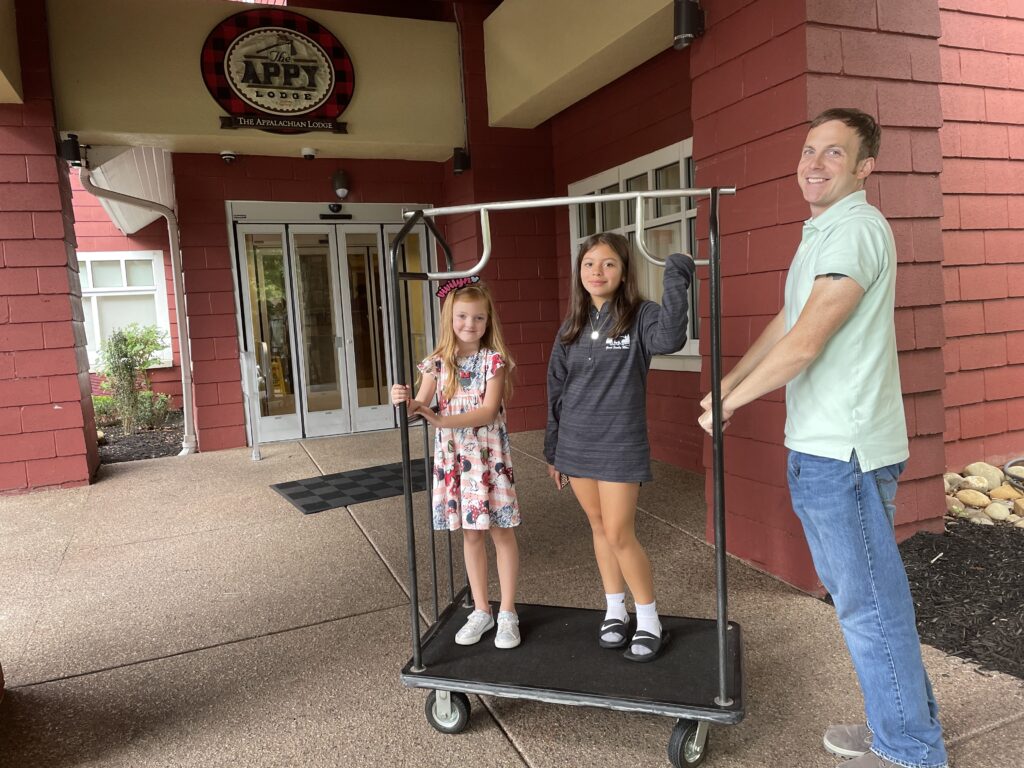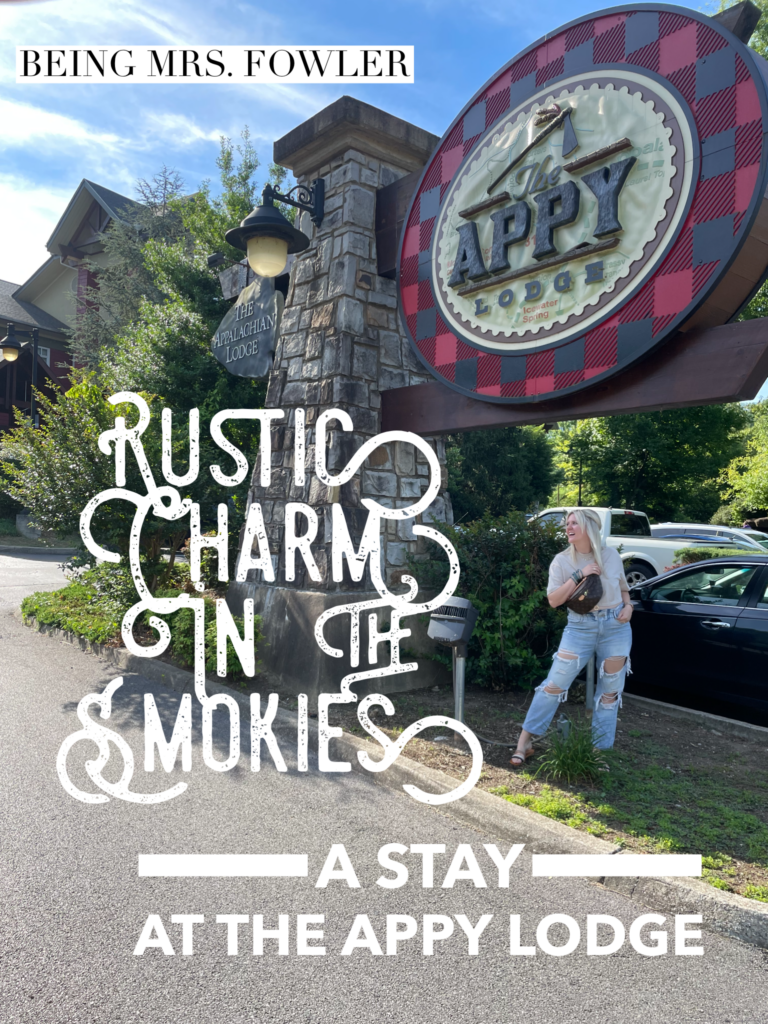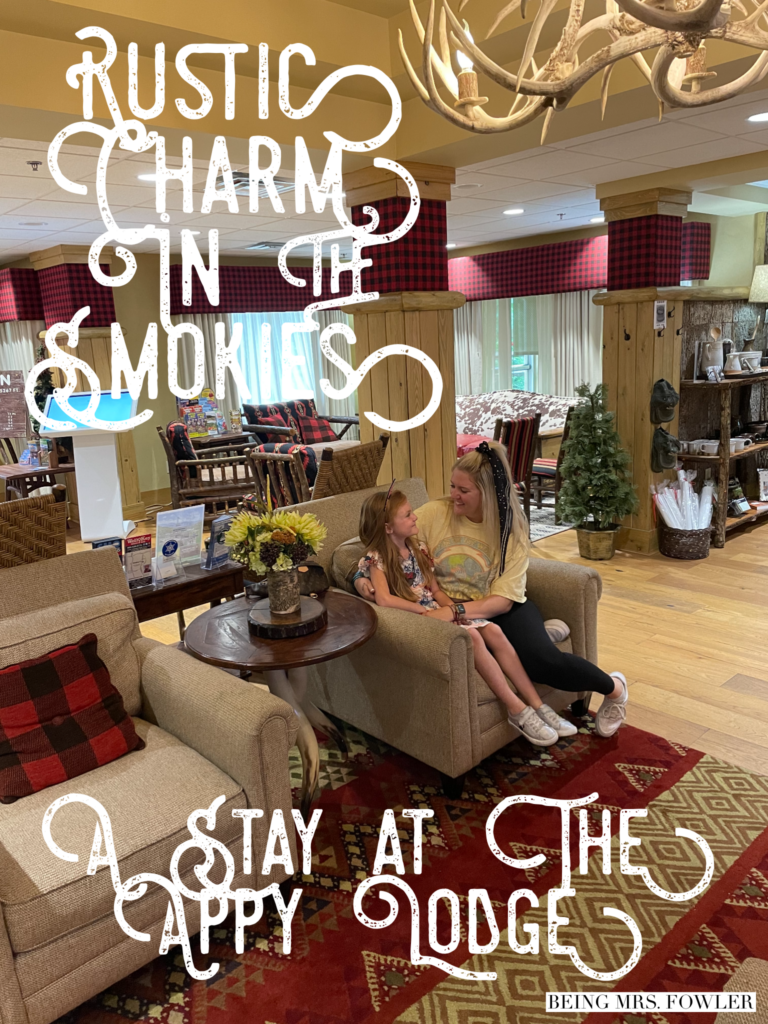 ---