It is hard to believe, but I am about to start year 14 in my teaching career. That is insane! It seems like only yesterday I was preparing my very first classroom. I had nothing and was grateful for any and everything that people gifted or donated to my classroom. On every outing, I was picking up something for my classroom and getting more and more excited for the year ahead. Slowly I was learning what teaching essentials I needed and would most help me throughout the year.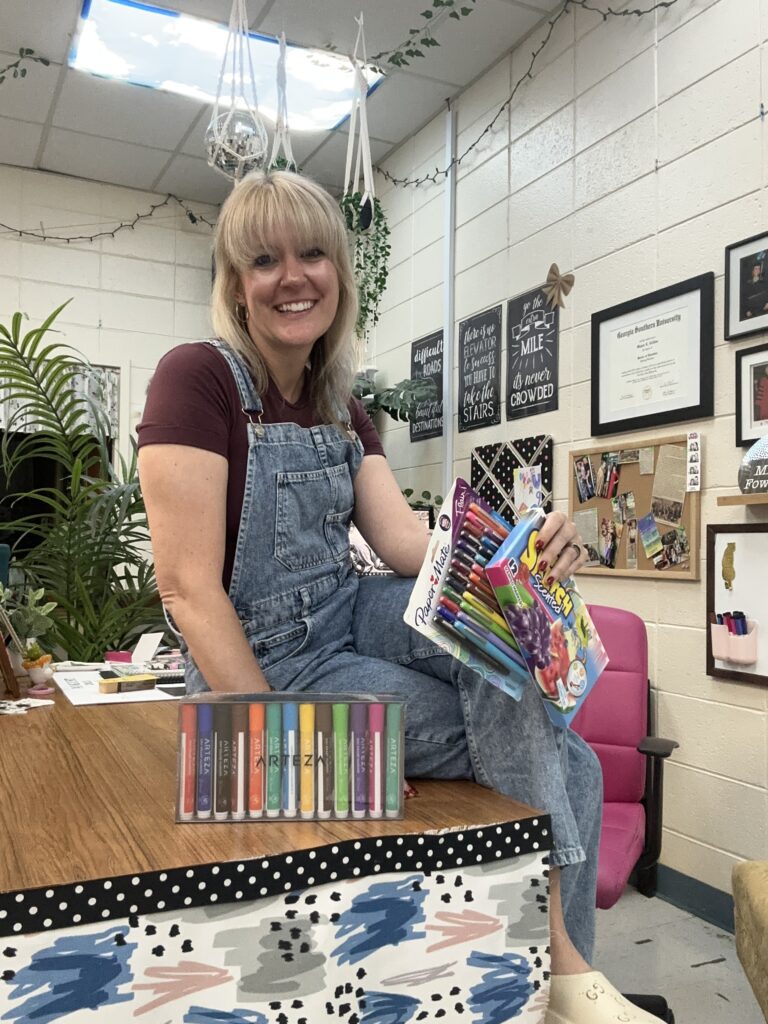 Perfecting My List of Teaching Essentials
While I have had many different students, in many different grades over the years, a constant has been my list of teaching essentials. After a few years, I quickly learned what must-haves I needed to start the year and for the most part, that has remained pretty constant. Even now as a high school teacher, my teaching essentials are the same and necessary for me to begin the school year.
Since they are essentials, I need to be able to get the quickly and all in one place. For this reason, I am so thankful for Walmart. All of these items can be found conveniently online, the majority of which are sold and shipped straight from Walmart. I can place my order right on my phone and my essentials are delivered right to my door. This keeps my classroom running smoothly, keeps me organized, and benefits every student in my class.
What is On My List of Teaching Essentials?
While I give out a school supply list to every student, even as a high school teacher, these are things that I personally like to buy. These are items that quickly run out due to the fact that they are used constantly throughout the year. Taking a nod from Taylor Swift, I have narrowed my list down to just 13 must-haves that I personally need to start the year.
Elmer's Glue Sticks
Ticonderoga Pencils
Dry Erase Markers
Flair Pens
Sharpies
Mr. Sketch Scented Markers
Thermal Lamination Pouches
Colored Cardstock
Command Wall Strips
A Large Desk Calendar
Boxes and Boxes of Kleenex
Mini Suckers
Variety of Stickers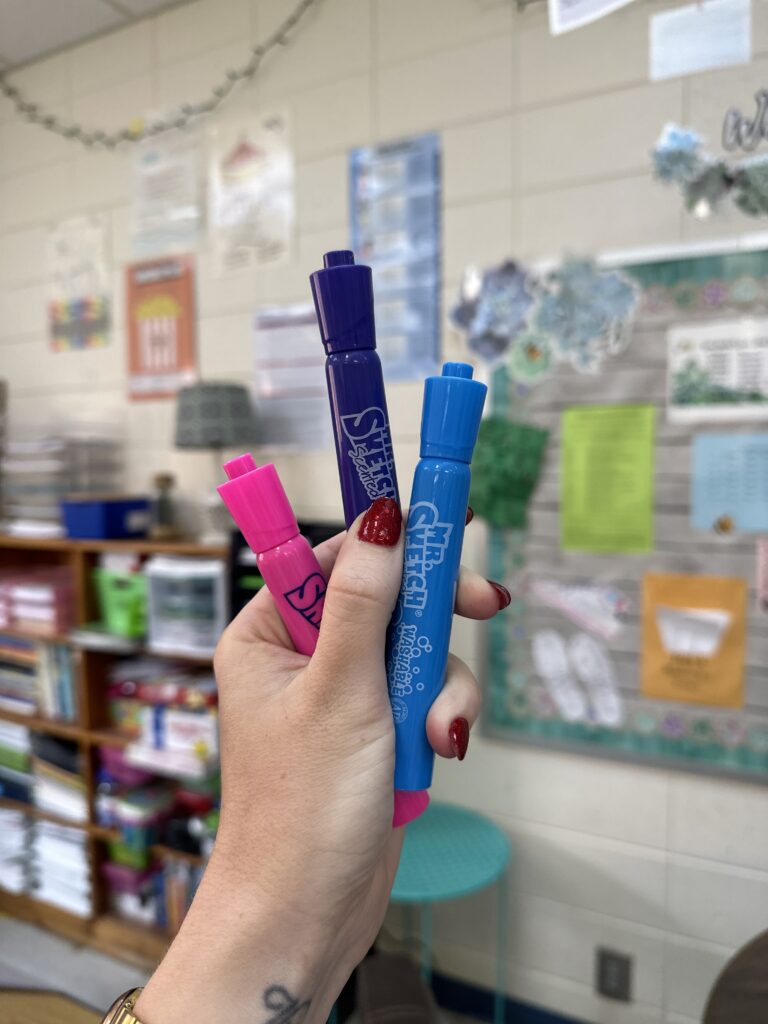 Why Those Items?
As you can see from my list, some of my teaching essentials were probably expected, but others are probably a surprise. Things like glue sticks and pencils are common on most lists. They are used daily and are often the first items to run out. The same goes for dry erase markers. My students directly benefit from these supplies and I am grateful to have them on hand whenever I am bound to run out.
Teaching Essentials Just For Me
Some of the items are just for me. Things like flair pens and Mr. Sketch Markers just make me happy. The bright colors add a simple touch of joy to my day, and I have found that those two things are my favorite tools to grade papers and make posters. Cardstock and lamination pouches are essential when making activities, saving projects, and creating manipulatives. They ensure that what I make is sturdy and will last for years to come. Command strips are the only thing that keeps things hanging on my cinder block walls and that large desk calendar keeps me organized.
Teaching Essentials to Treat My Students
The remaining items are specifically for my students. Over the years one of the items that students seem to use most is Kleenex. It is something that is not provided by the school but truly does make a difference to a student. Do you want to blow your nose on rough, brown paper towels? As for the suckers and stickers, all students deserve treats. Even as a high school teacher, I love to treat my students to these items. The joy is evident in their eyes when they get these treats.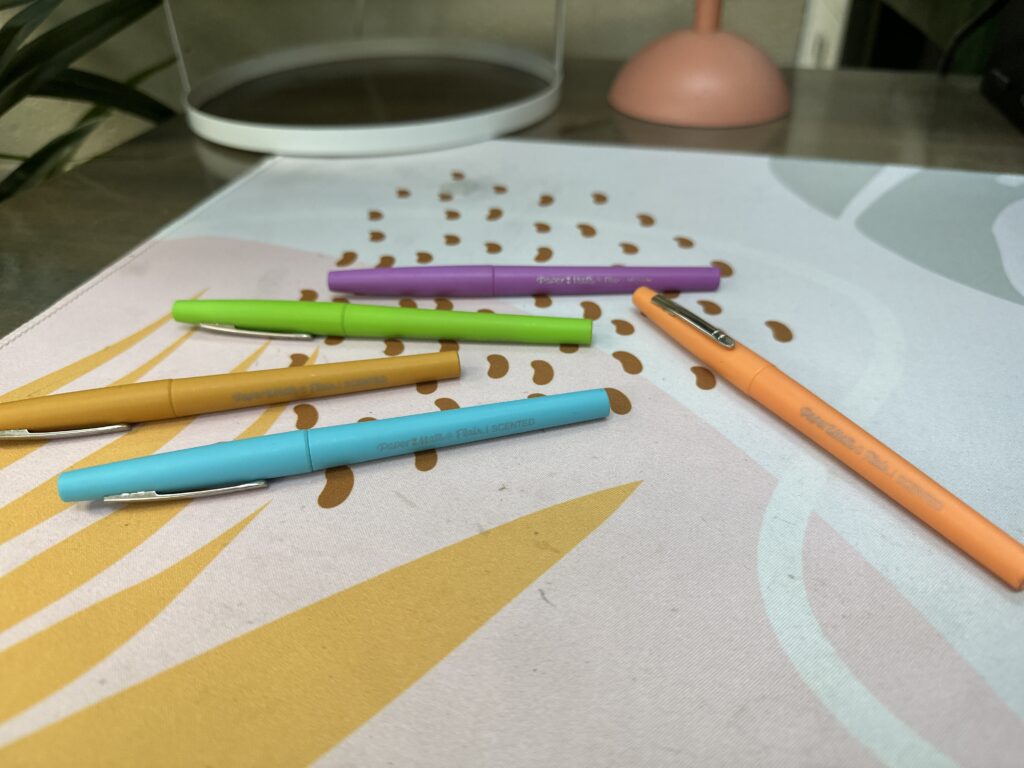 Making it All Happen with Walmart
Thirteen essential items to keep my classroom running smoothly that can all be found in one place. I am so thankful that I am able to order all of this and more from Walmart. My order is delivered right to my door and my classroom can continue to be a place for my students to learn and feel welcome. Not only this, but I can also create a list of my needs to share with friends and family. They can conveniently shop my list and help me out with my teaching essentials for the year. If you would like to help out, feel free to check out my current list. My classroom is always grateful for the help and support!
Hopefully my list of teaching essentials help out some fellow teachers prepare for the year ahead. Either way, I am wishing you all a happy, successful school year. I truly hope that it is your best year yet!
This is a sponsored blog post with Wal-Mart. It contains affiliate links. If you choose to shop with my links, I will receive a small commission. Thank you for your support! Want some other ideas on teaching essentials for the classroom? Be sure to check out the following blog posts: "Essential School Supplies: Must Haves for Teachers and Students."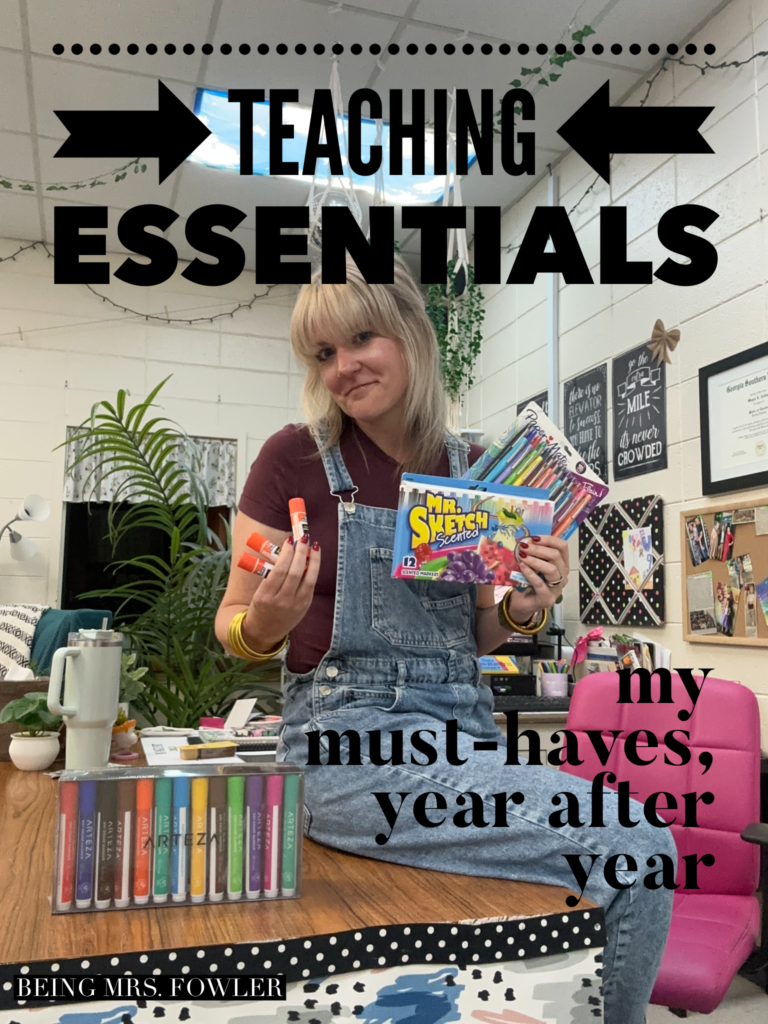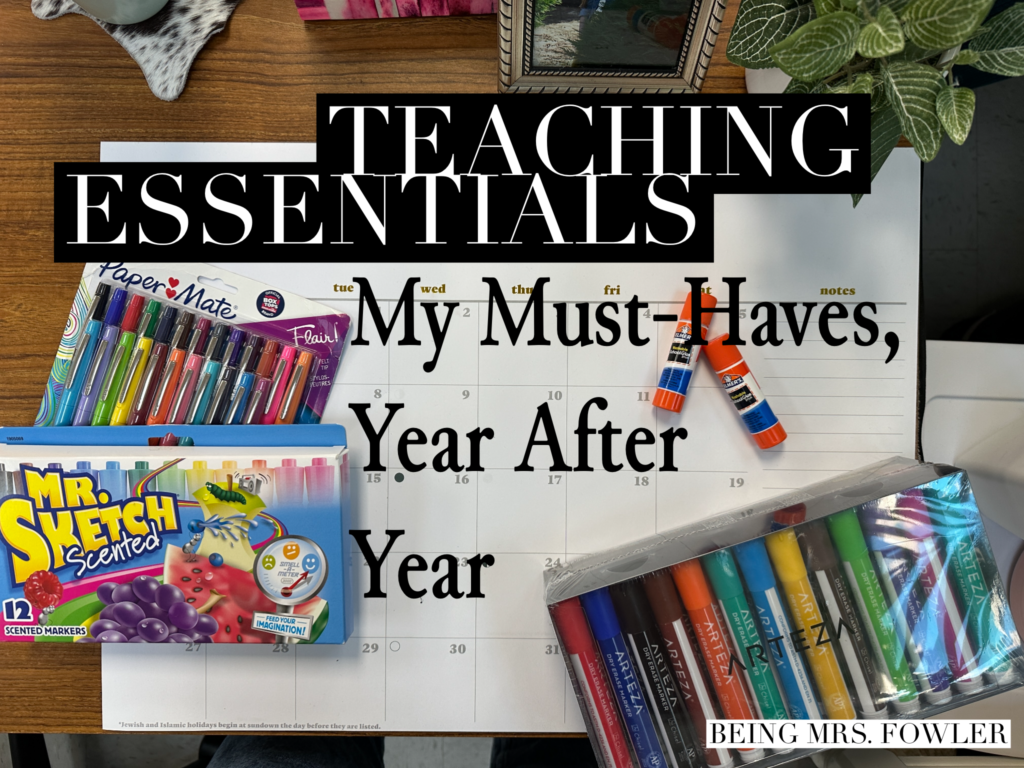 ---